WooHoo! Leveling Up in Kindergarten! A big shout out to the kindergartners who earned their certificates and are moving to the next level in our new myLexia Core5 program! It is exciting to see children achieving their individual goals. Congratulations Friends!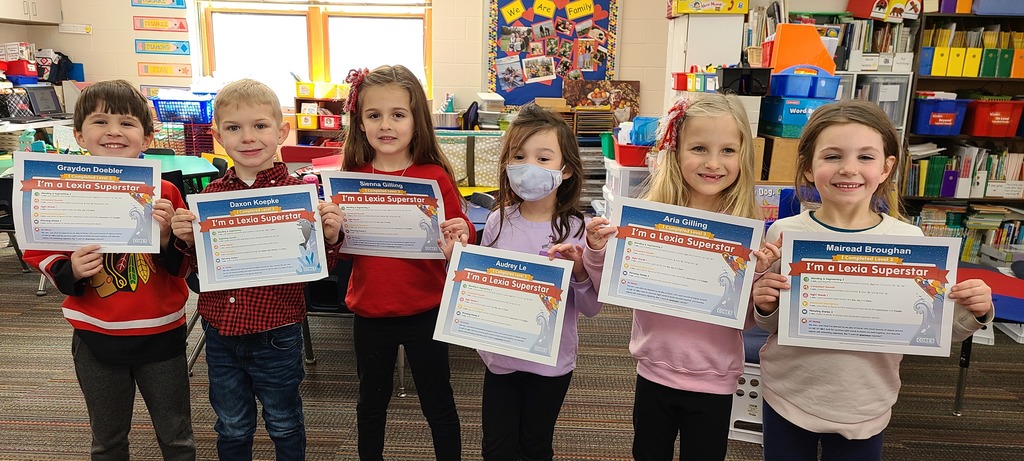 Happy Valentine's Day! Kindergarten was all smiles as they spread kindness with notes and treats for their friends!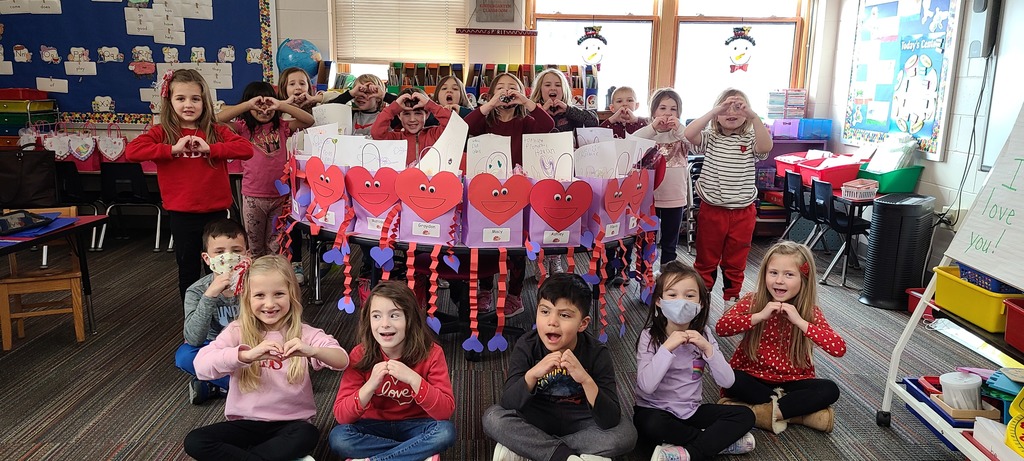 Kindergarten Wishes Everyone a Happy 100th Day of School!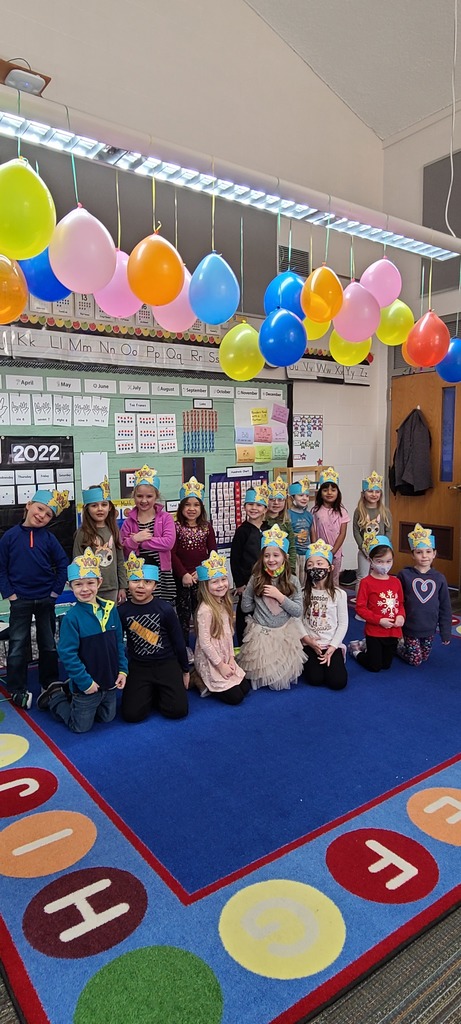 4K FUN!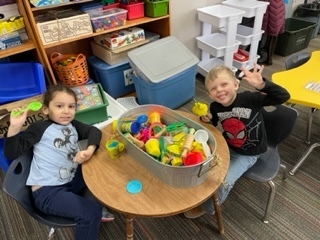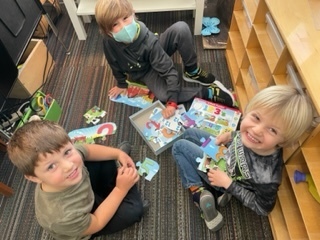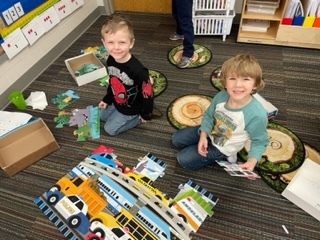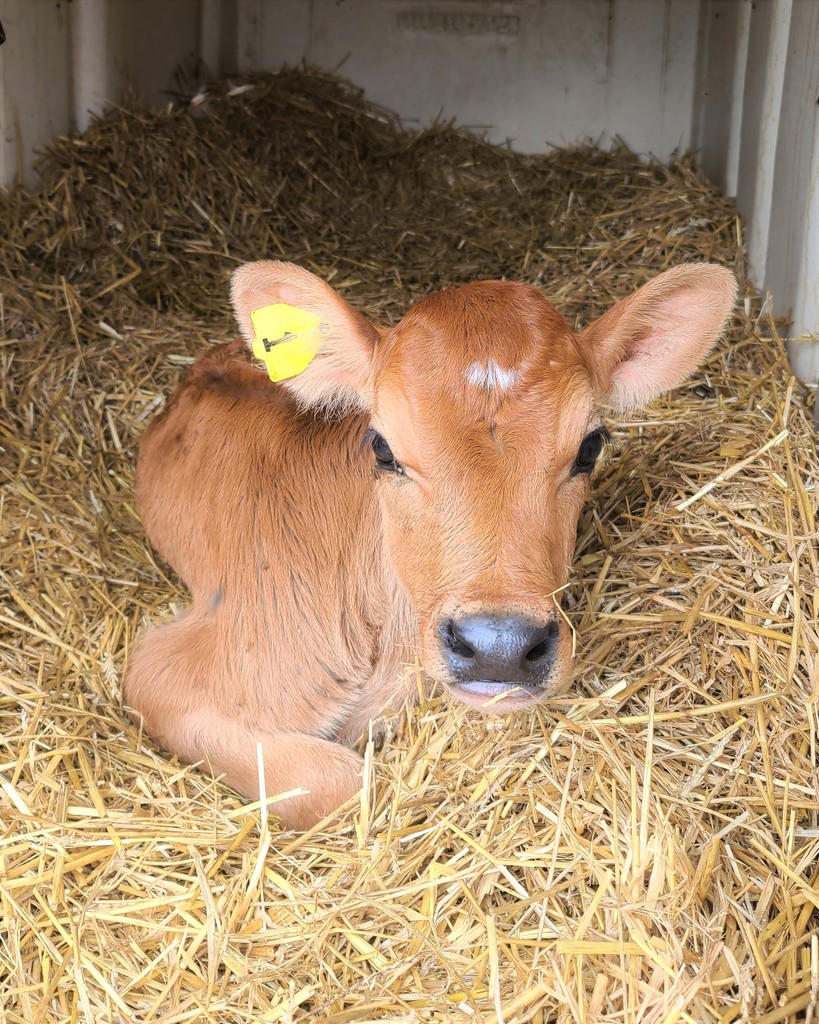 Congratulations to all the 8th Graders who participated in the Children's Ice Sculpting Competition downtown Lake Geneva at Winterfest on February 3rd. We had five teams that created amazing snow sculptures. We had two teams who placed 2nd and 3rd prize. Please visit our sculptures down in Flat Iron Park next to the gazebo. In the morning the 8th graders visited the Lake Geneva Art Foundation and toured the gallery, they got to meet two local artists.

3rd grade celebrated their information writing unit by sharing their work with 2nd grade. They explained how nonfiction writing has multiple paragraphs, subtopics, pictures with captions, table of contents, vocabulary, glossary, and diagrams.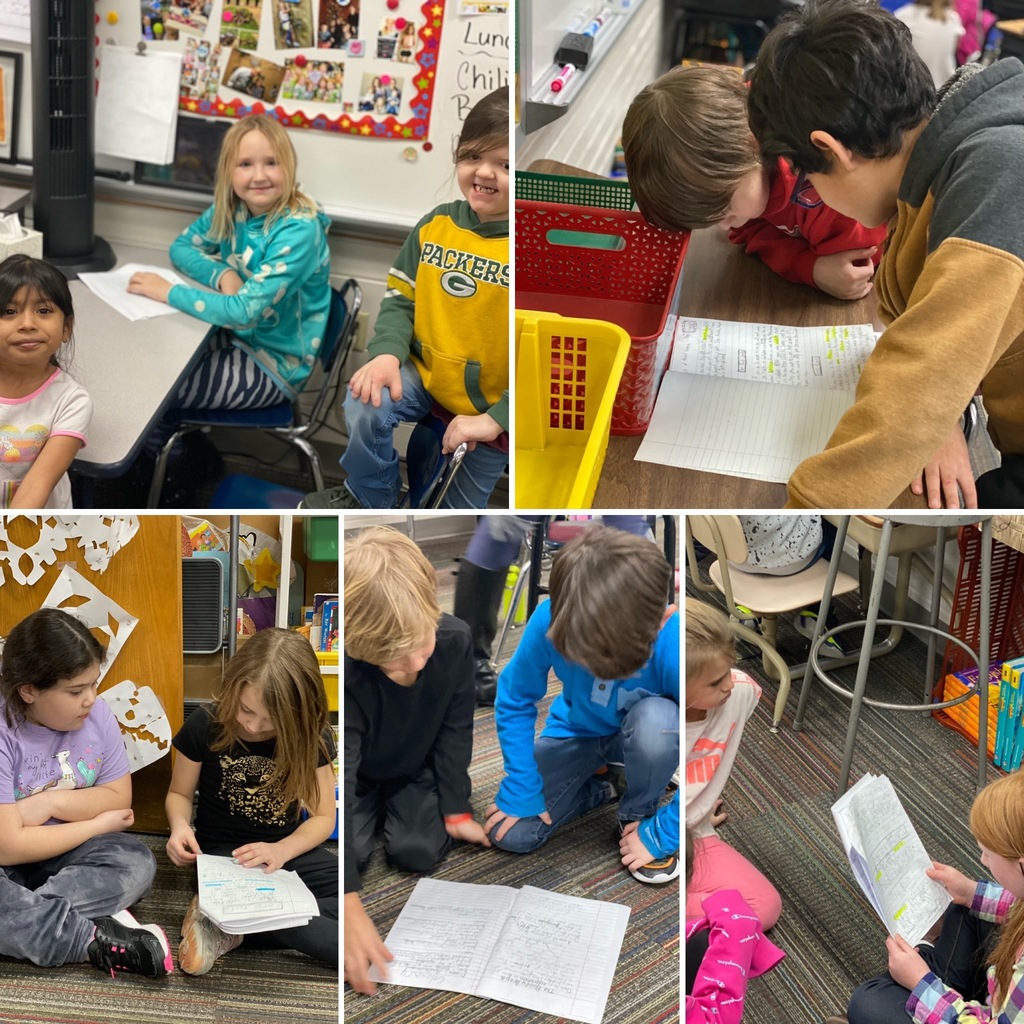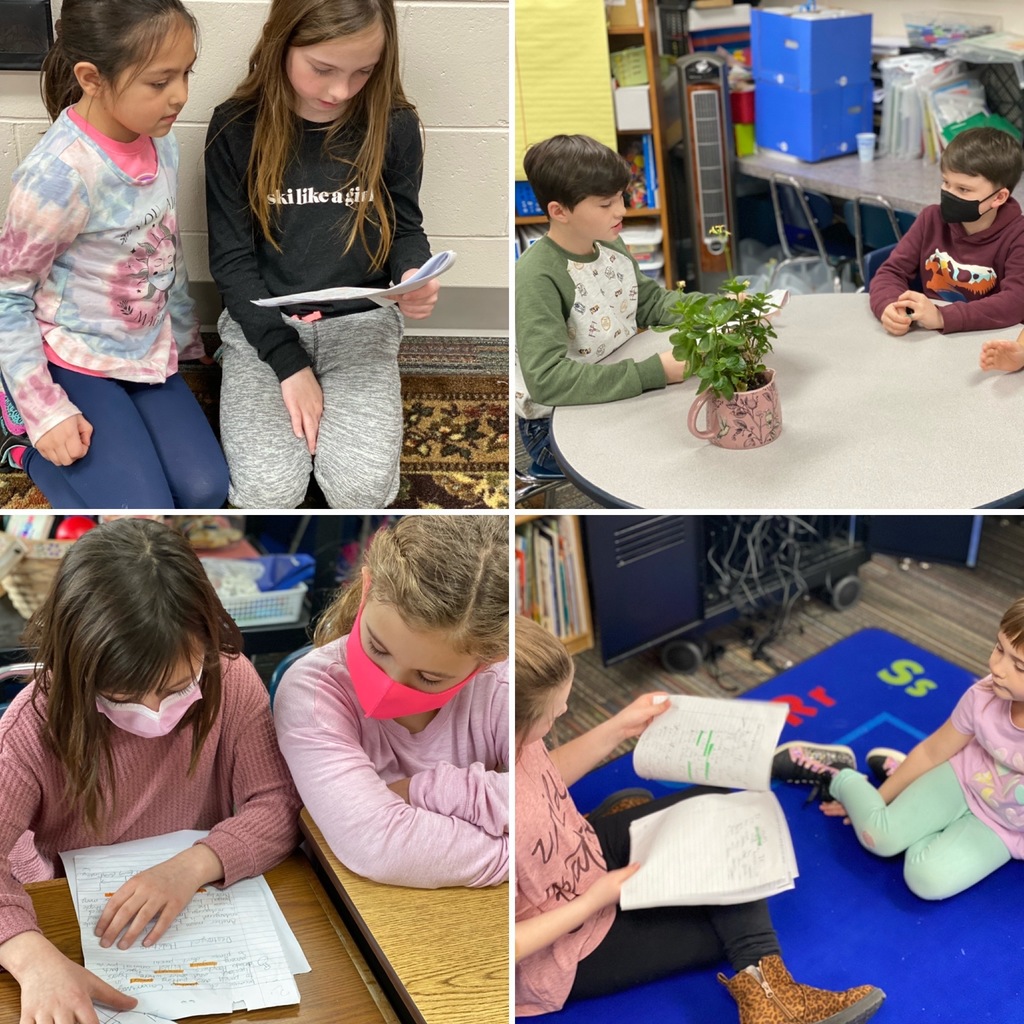 2nd Grade celebrated Groundhog's Day in World Cultures!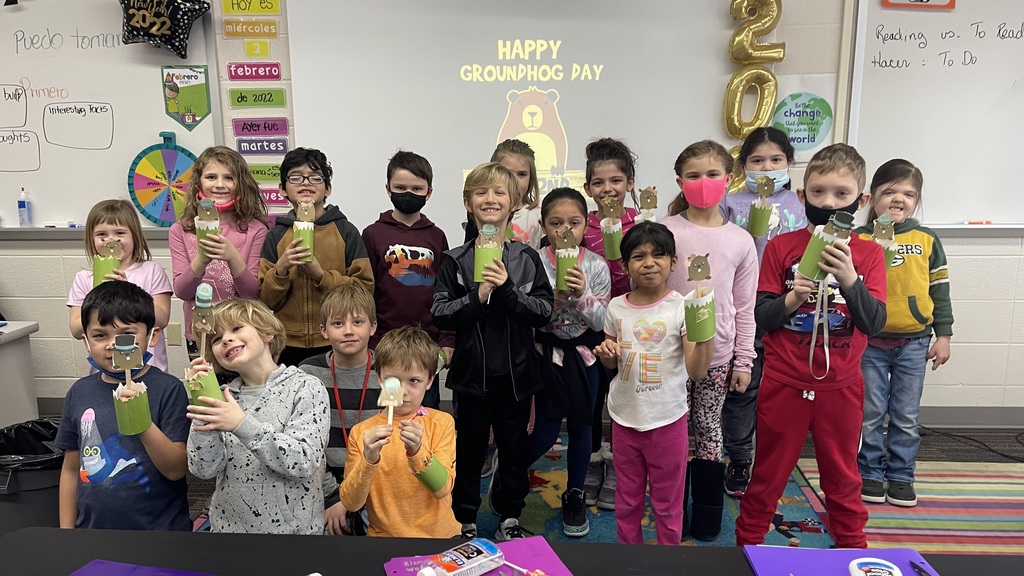 Mrs. Leitzke's 4th grade class is participating in the Adopt a Cow Program through Discover Dairy. The class has "adopted' Juniper, a Jersey cow, She is from Orthridge Jerseys in Lancaster, Wisconsin. The class receives monthly updates on her growth, along with pictures. They are eager to take a virtual field trip to her farm and to see her later this spring!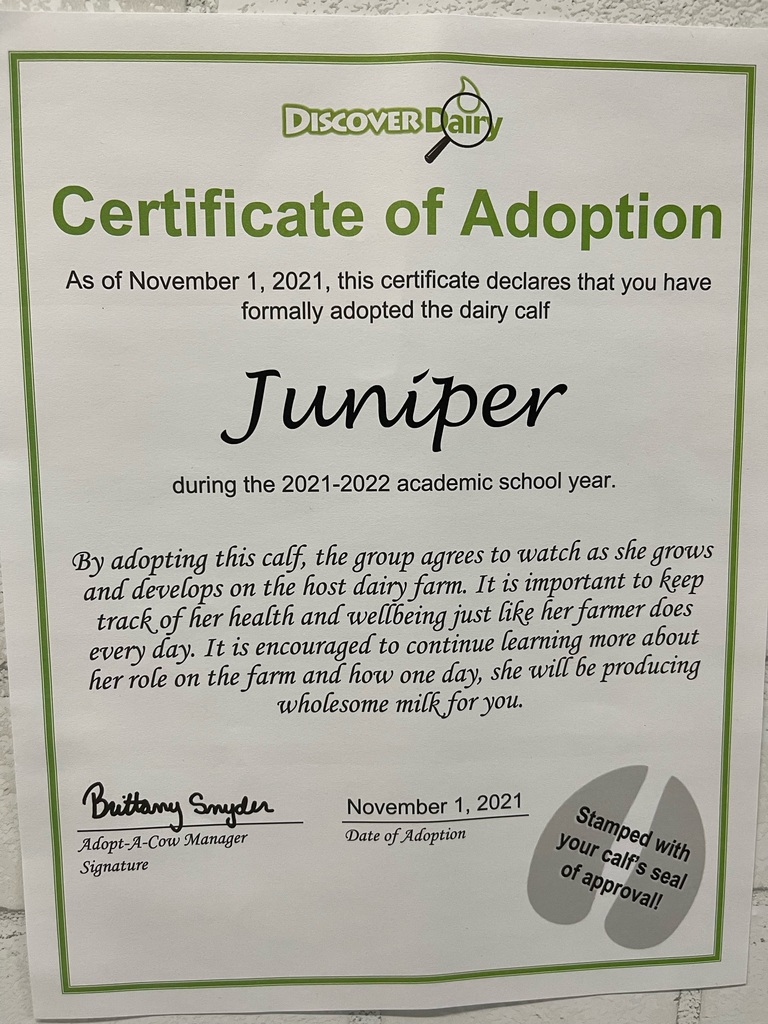 More of the wonderful 4th grade poster contest entries!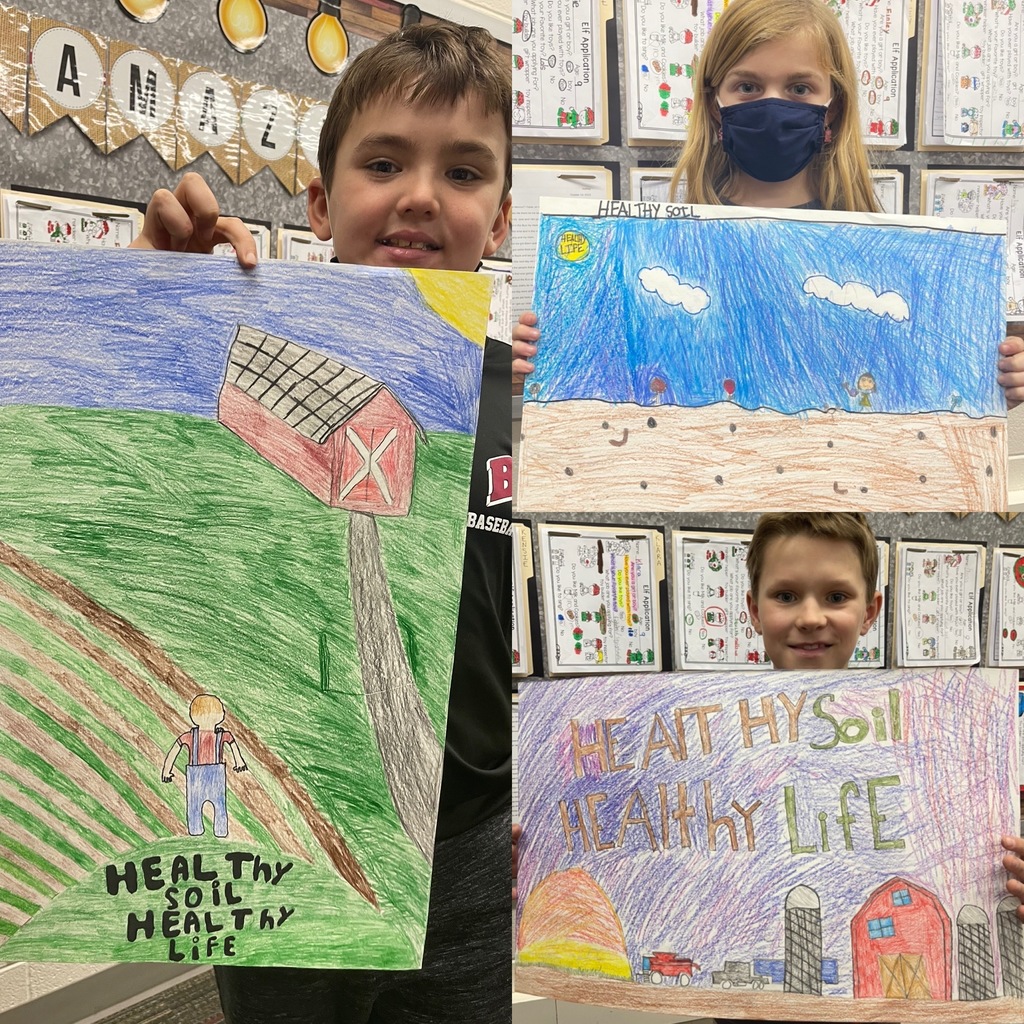 4th grade students have entered the 2022 National Conservation Poster Contest through the Walworth County Land/Water Conservation Department. This year's theme is "Healthy Soil: Healthy Life".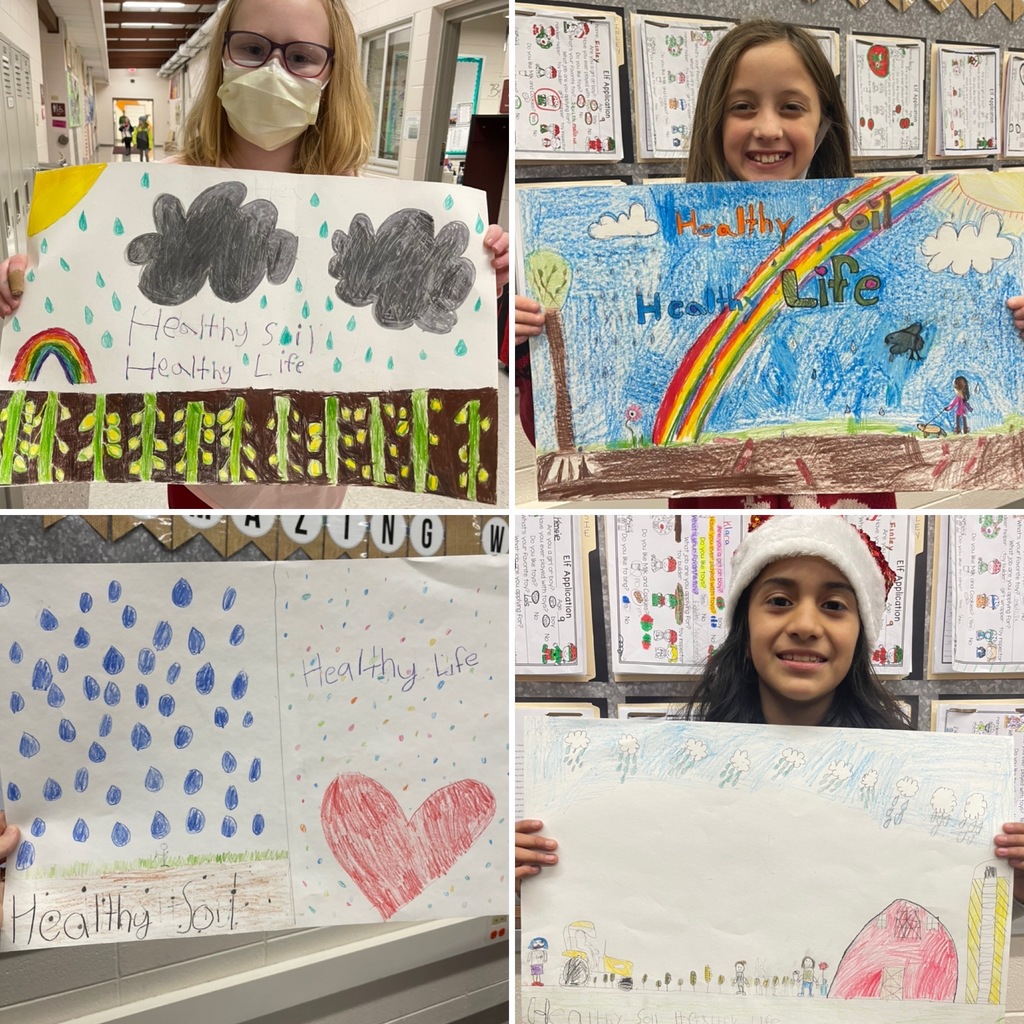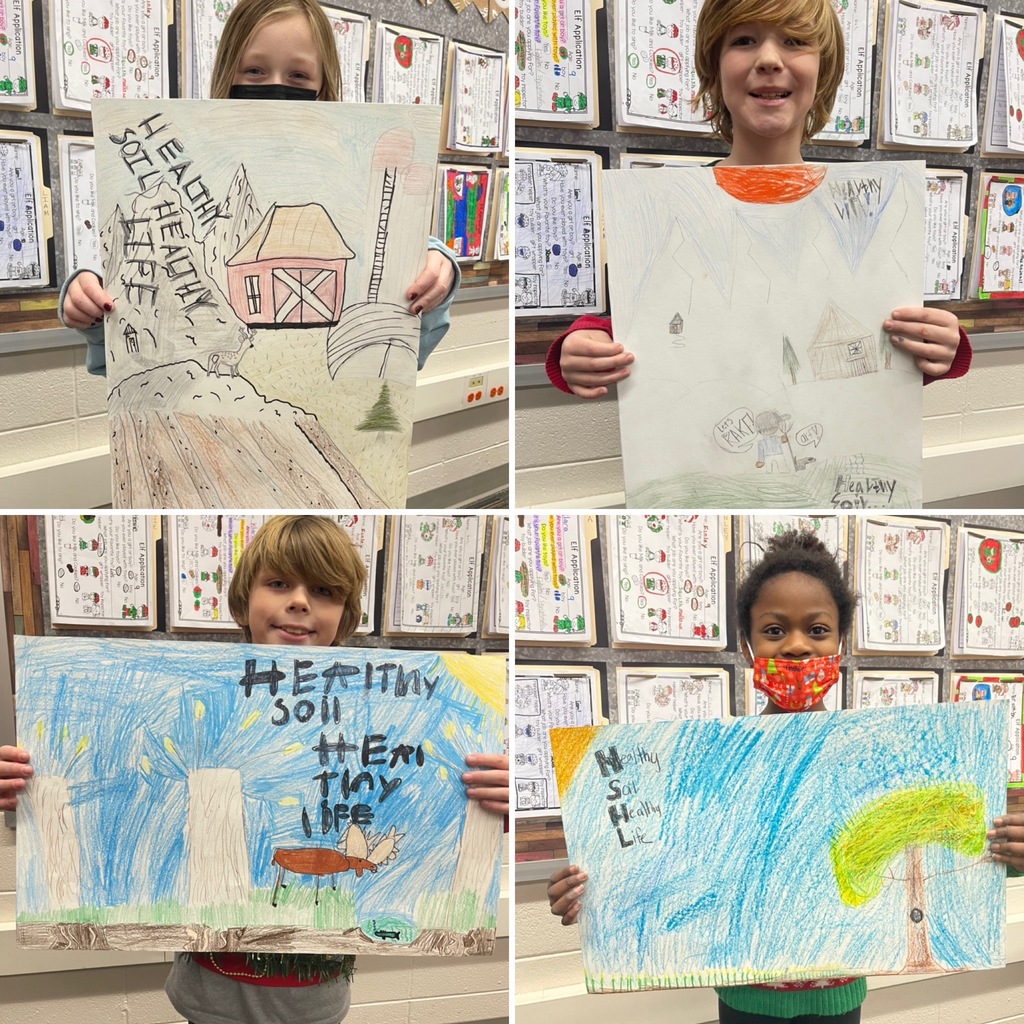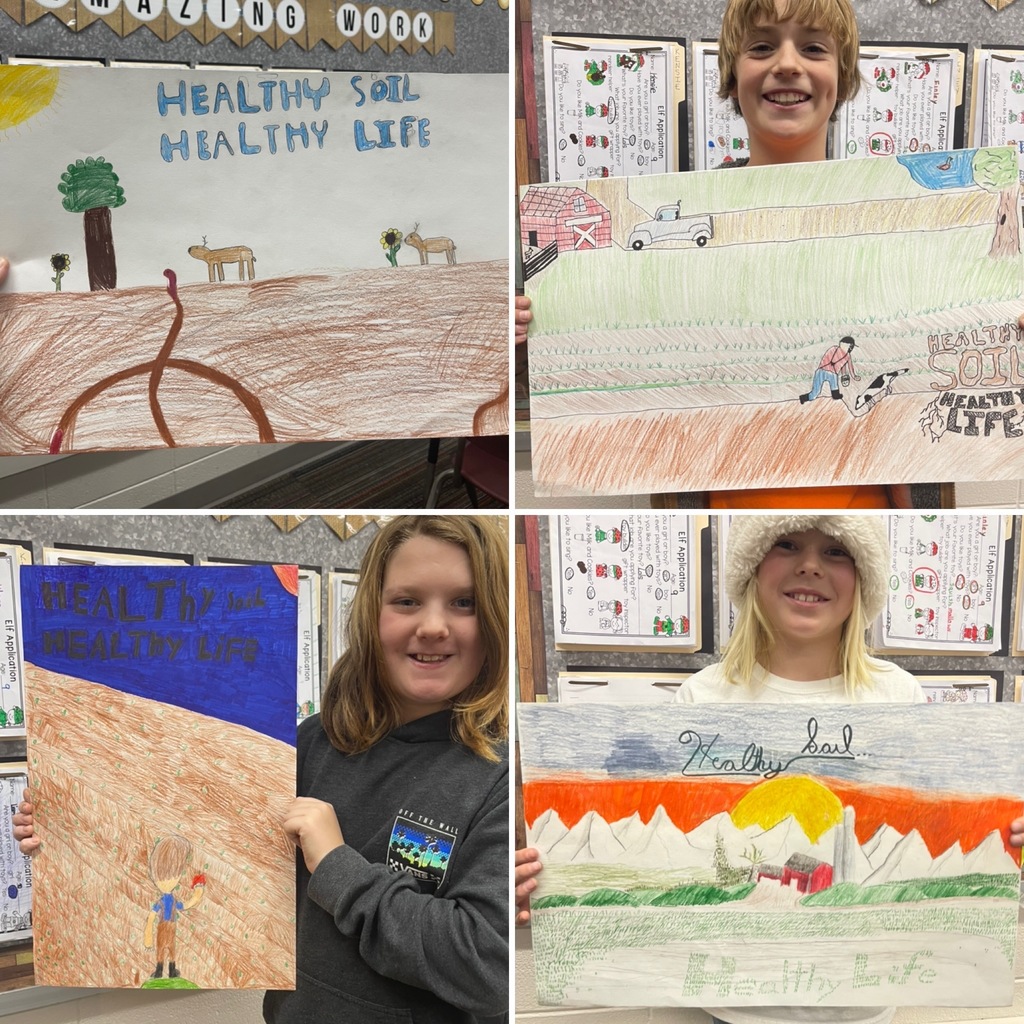 A message from a few Woods Parents! Hello, Woods Families! Anne Lebak and I were reminiscing about a mom's group we were in when the kids were young and how we would schedule park playdates during the summer months. It was such fun for us and the kids. When summer school for this year was canceled, we decided to recreate this fun tradition here at Woods School! If you are looking to have a few hours of fun at a park this summer, we'd love to have you join us! Location: Veteran's Park, 901 E Townline Rd, Lake Geneva Time: 10am-noon Wed, June 23rd Tues, July 6th Mon, July 19th Fri, Aug 6th Thurs, Aug 19th This is not a school sponsored event. Play at your own risk. Moms, dads, grandparents, babysitters, and friends are welcome. All children must have an adult representative present. Stay hydrated and bring sunscreen if needed. Knowing our crew, we'll have band aids in the car too! Bring a blanket or chair and a picnic lunch if you'd like. Big kids can bring equipment and go play a pick up basketball game or go play catch on the baseball fields. Come for part of the time or all of it. No commitment or RSVP needed. No official communication for rain cancellations. If it's thundering and lightning, don't come. If you want to still play in the rain, that's up to you. We can't wait to see you this summer! Sincerely, Anne Doebler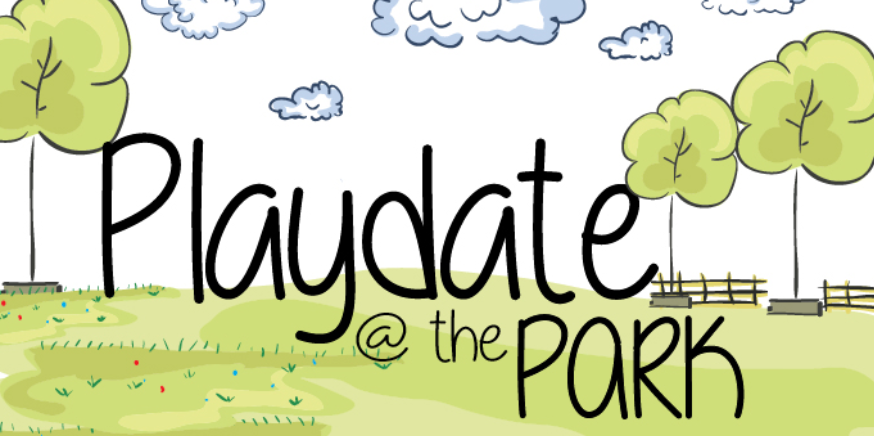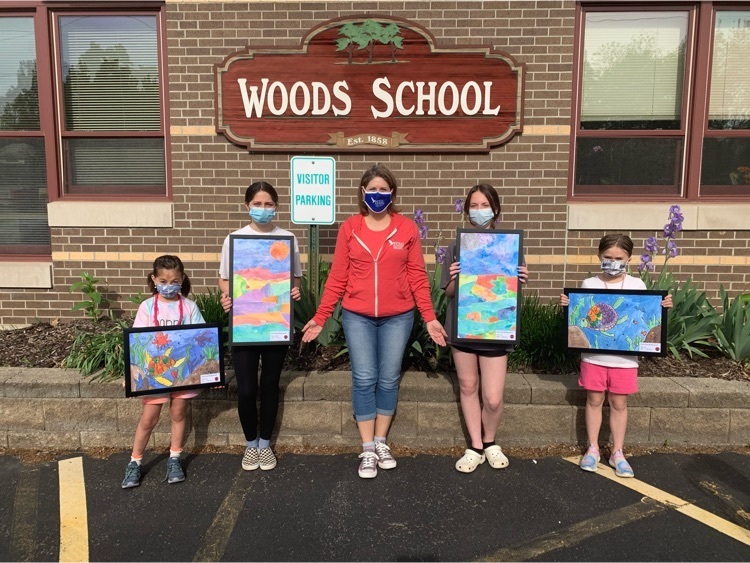 We will be moving tomorrow's after-school ice cream family social to June 1st from 3:30-5:30. I am so sorry for any inconvenience this causes! If you did not RSVP for the original date you can still attend! We did order free ice cream cups for students who RSVP'd BUT you will still be able to purchase ice cream from the Hummingbird Bar at the event!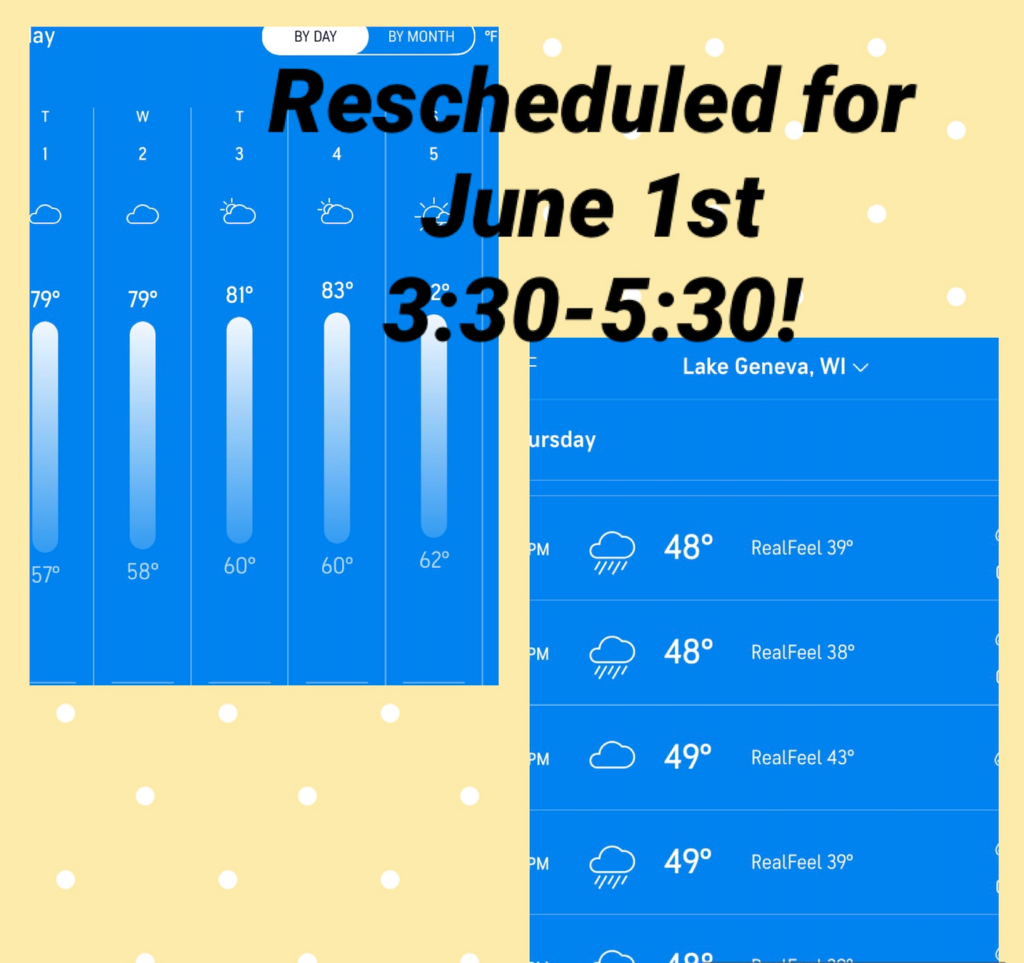 Thursday is group photo day. We will also be taking pictures for any students who were not in attendance for picture day this year. Thanks!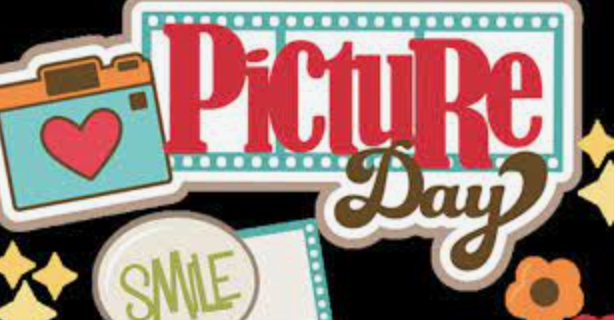 Woods Home Opener!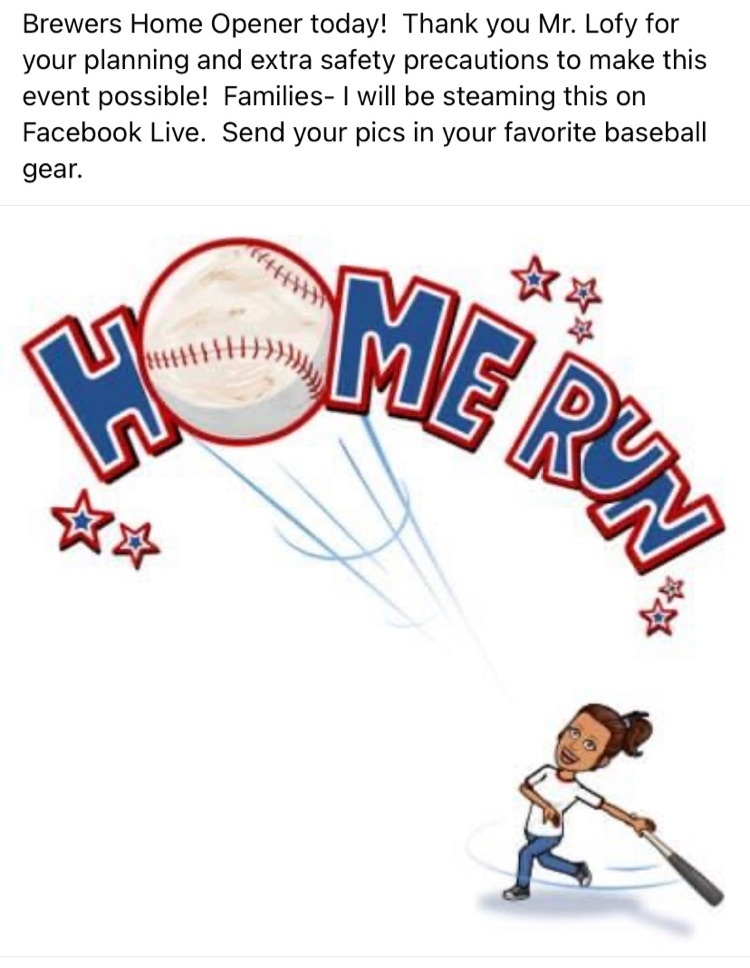 Student Council Presents Spirit Month! Check out the flyer to see what to wear each Wednesday. WAH students, please join us and send in your pics!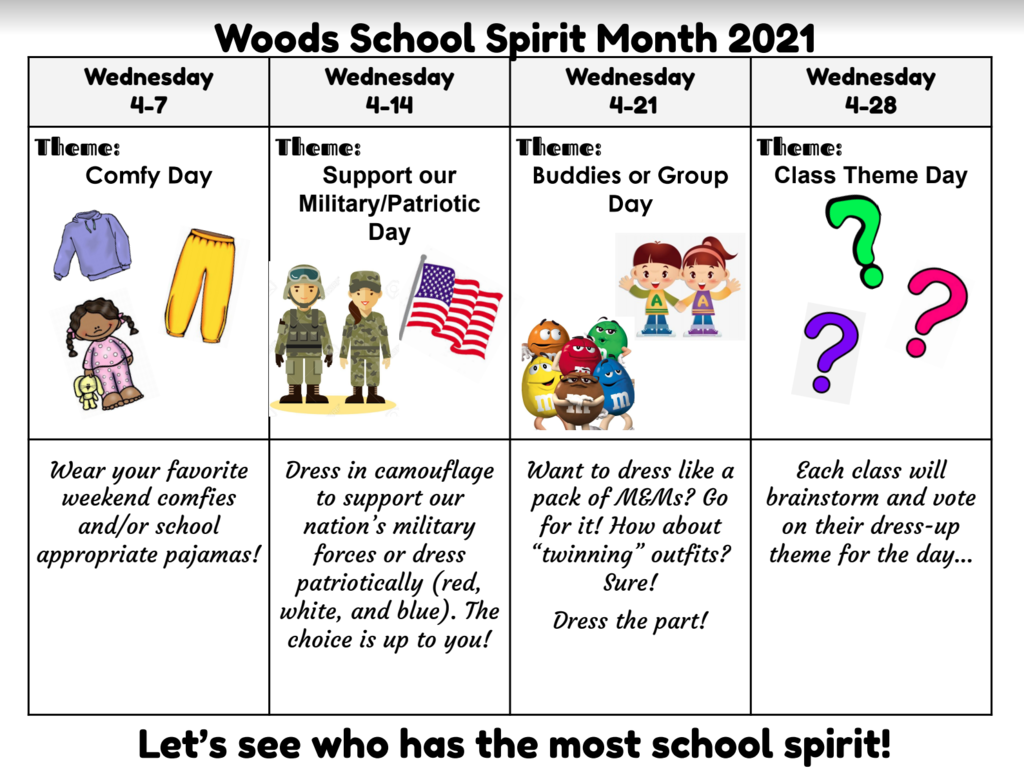 Love that our WAH students participated with us this week. A Wacky Wednesday sighting!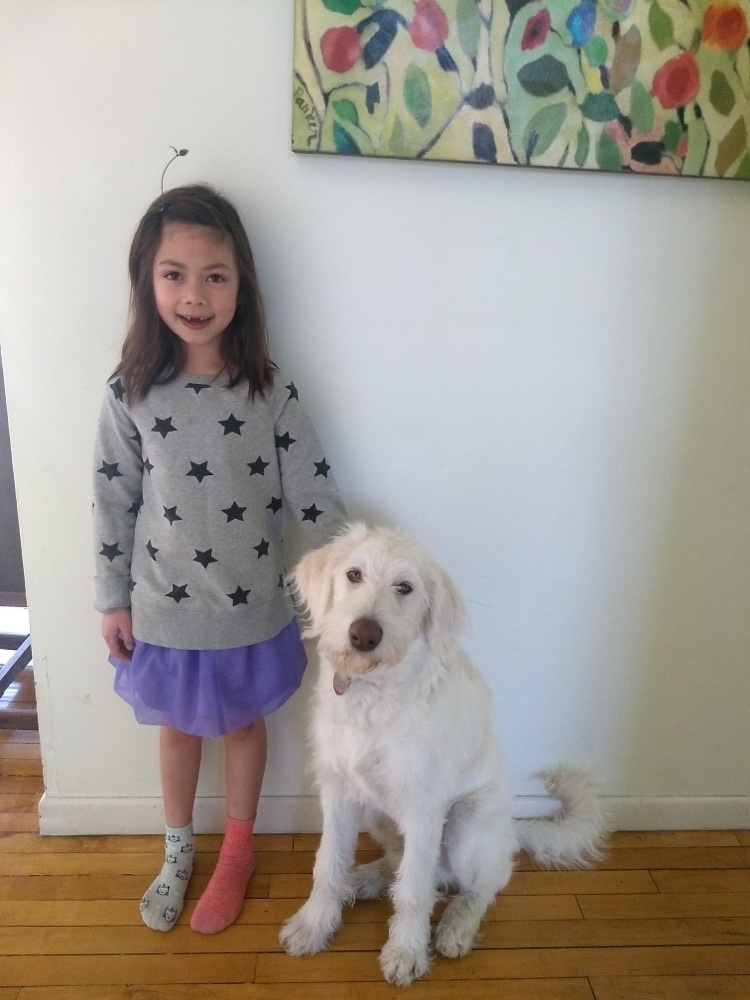 A successful Alumni Night! Thanks to Mr. Lofy!