2nd Grade was excited to have their "Flat Friends" return! The 2nd grade class read Flat Stanley's Original Adventure and exchanged their Flat Stanley with their classmates. The kids then each wrote a Travel Log about their experiences!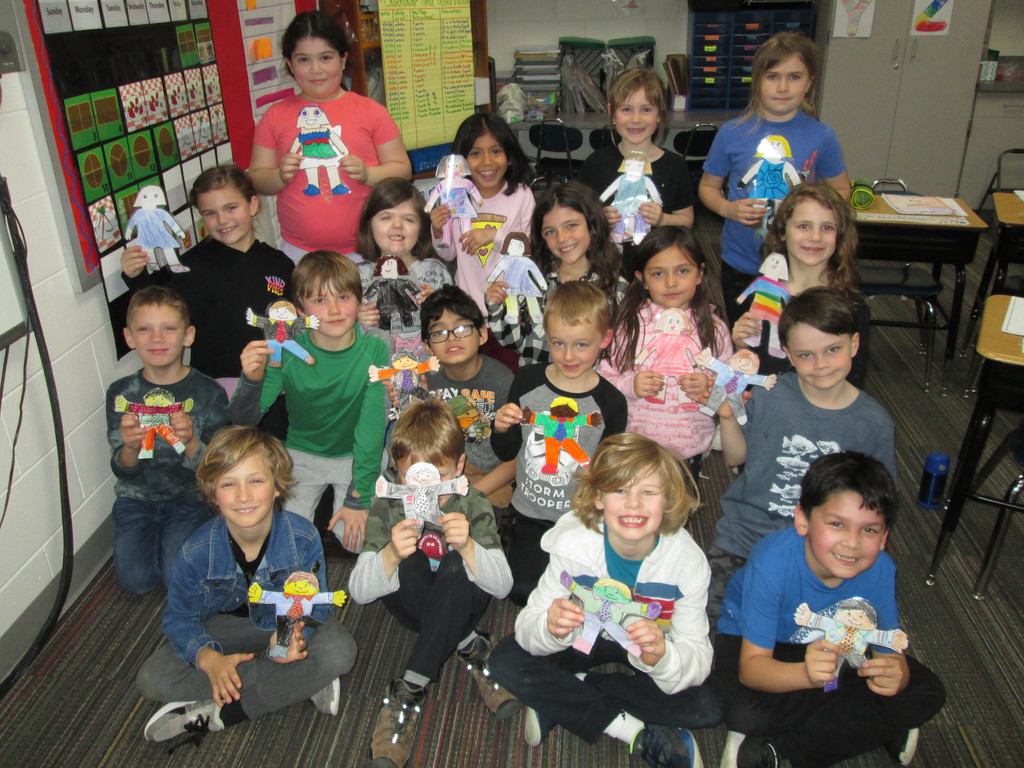 3rd, 4th, and 5th grade planted trees at Kishwauketoe Nature Conservancy in honor of Earth Day and Arbor Day this month.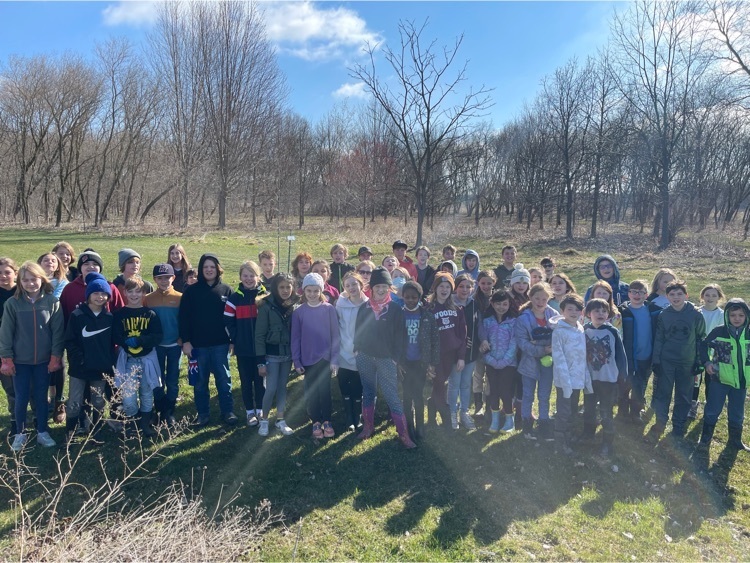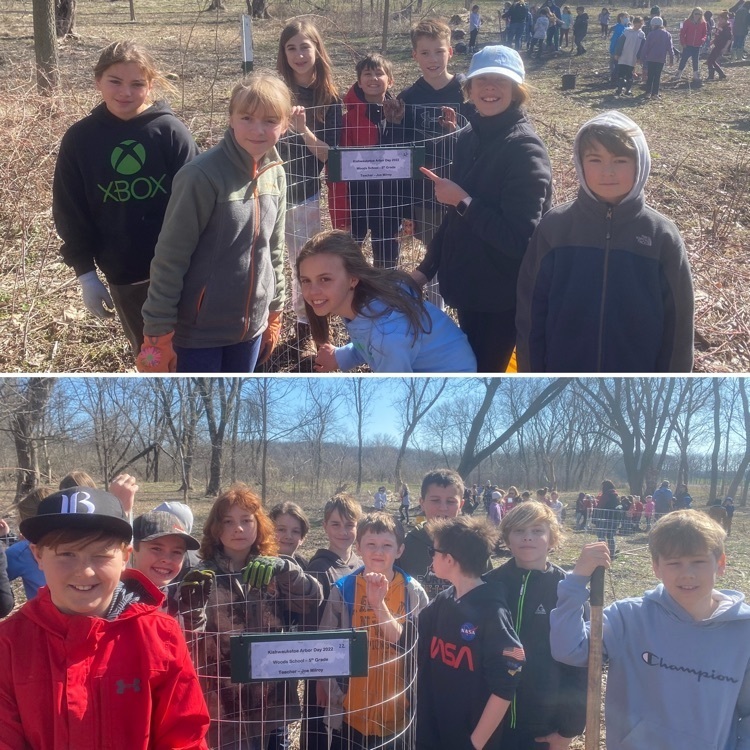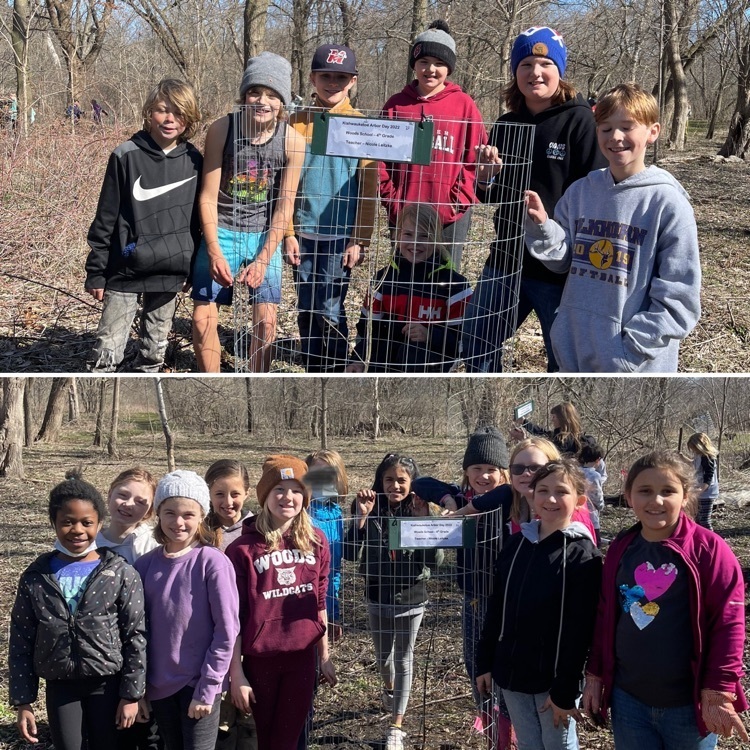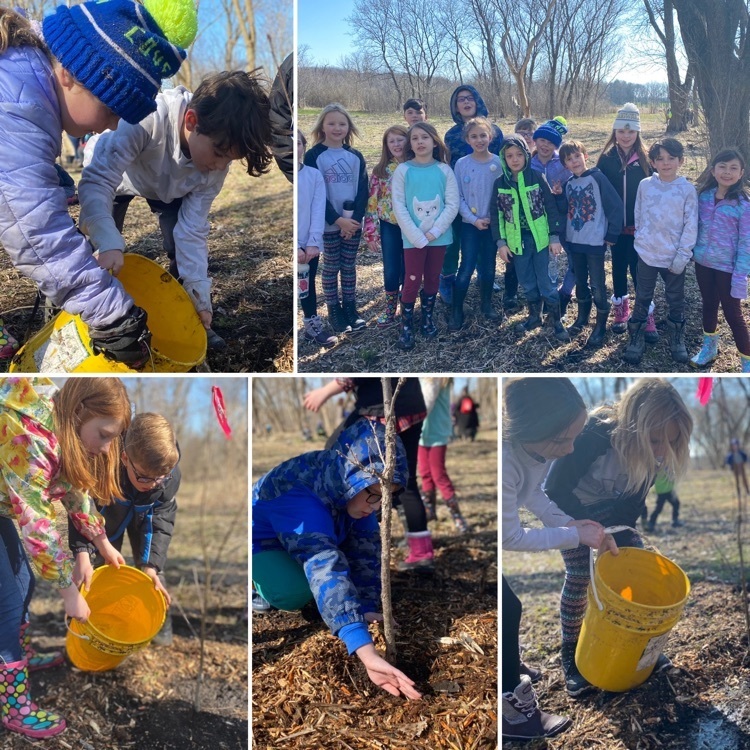 Our students and staff had a blast on Friday during our annual Woods Home Opener. Students in grades 2-8 played kickball and Nerf ball games while the whole school cheered them on. We even had an appearance from the Milwaukee Brewers Racing Hot Dog! Thank you to Mr. Lofy for organizing this awesome Woods School tradition!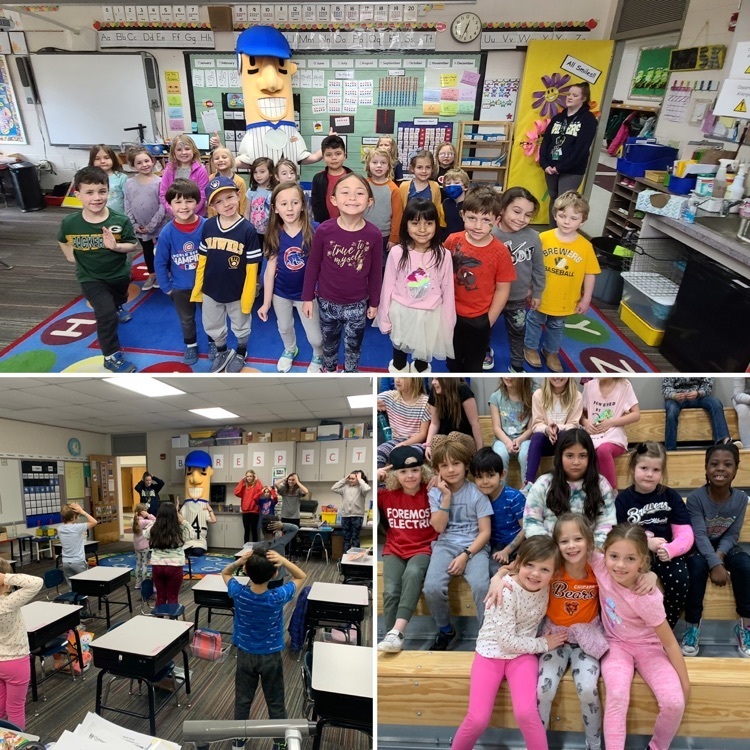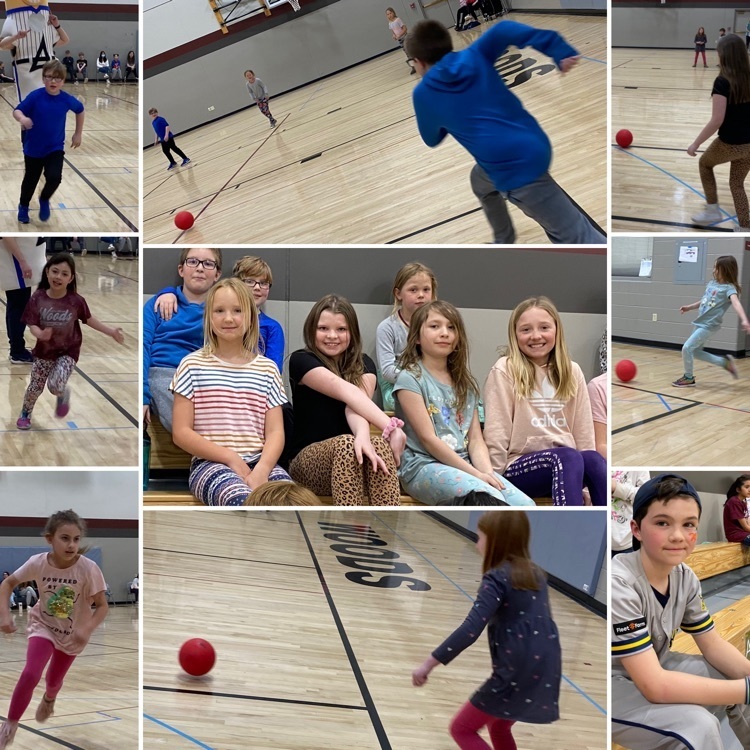 4th graders recently took a field trip to the Aldo Leopold Nature Center and our state capital building in Madison. It was a great experience and they learned so much!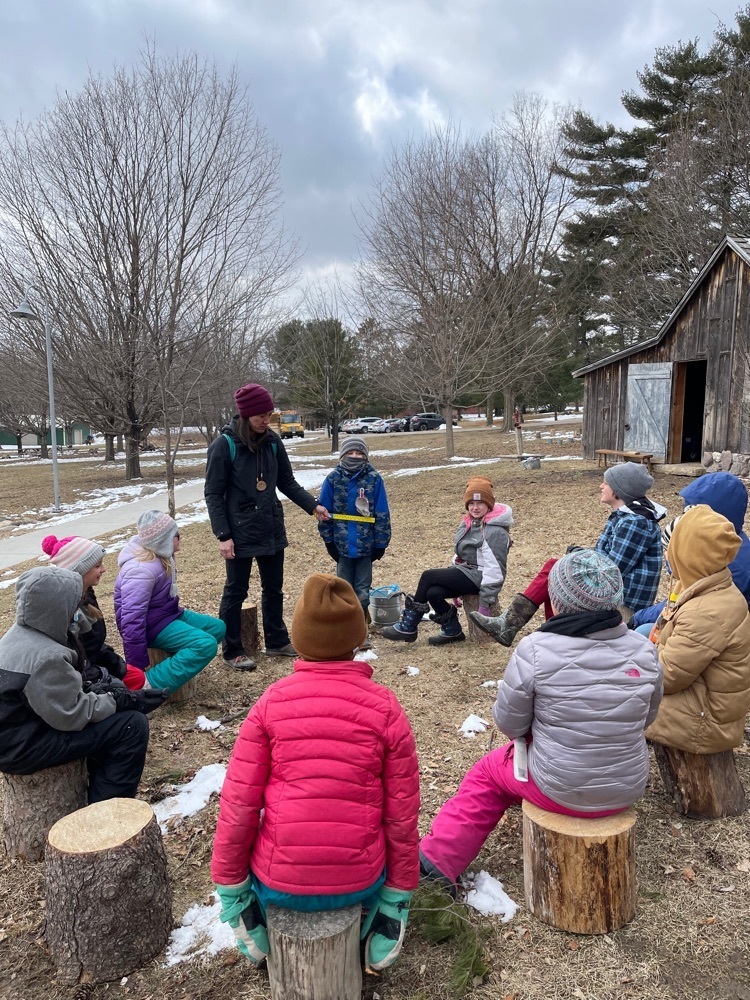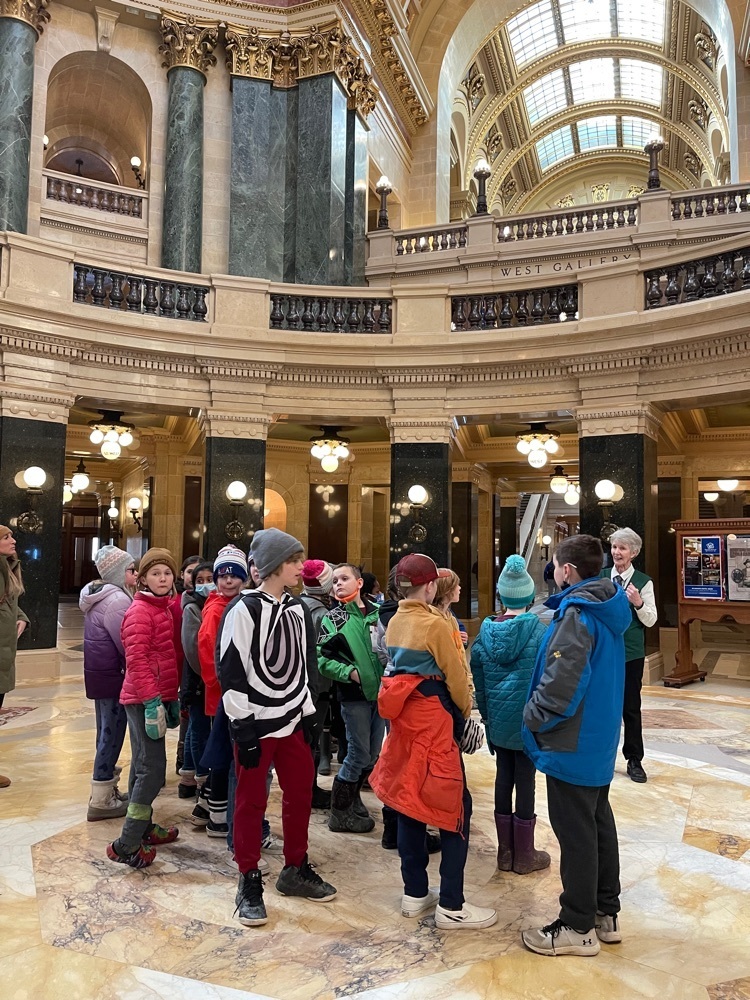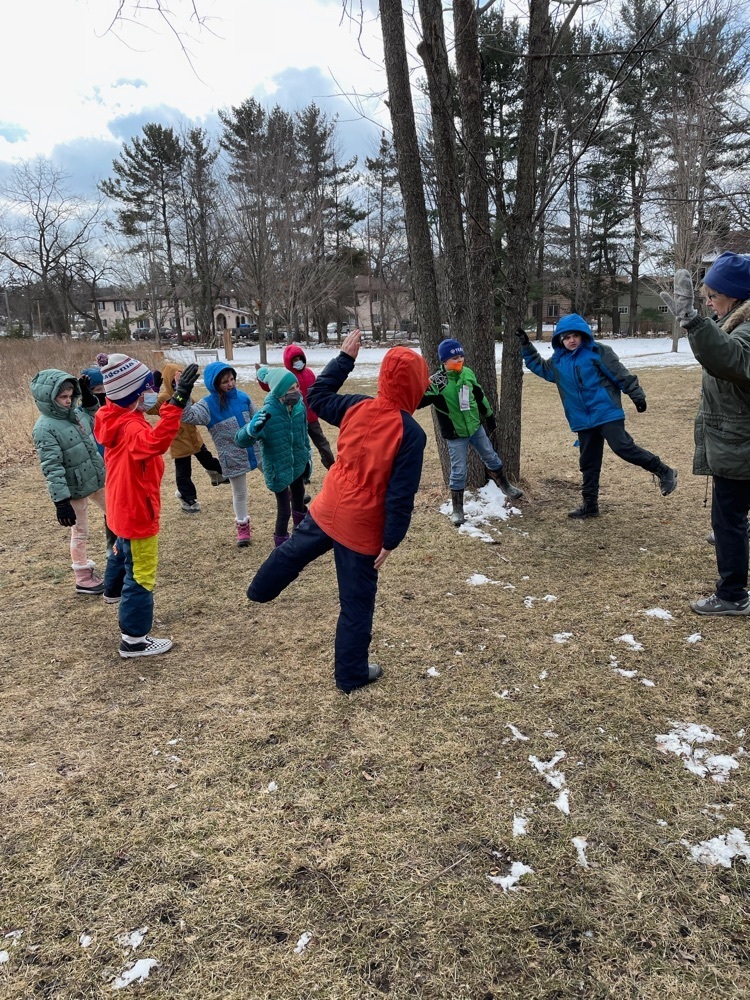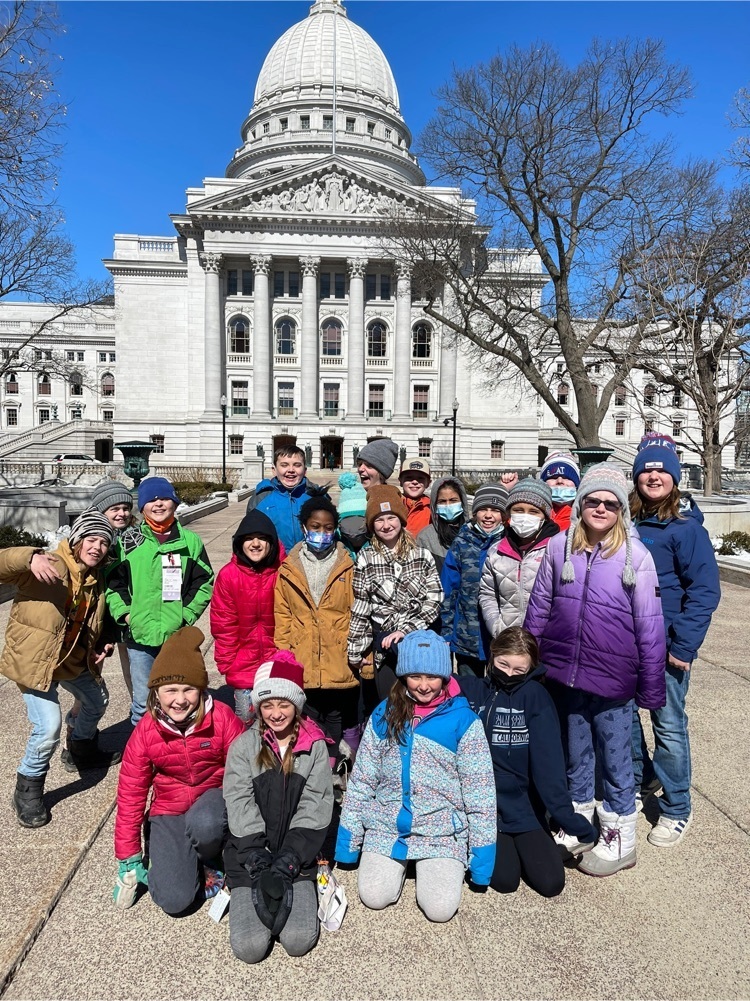 CONGRATULATIONS 8TH GRADERS...CLASS OF 2022...CHALLENGE WEEK HOCKEY CHAMPIONS FINISHED WITH A 5 - 1 RECORD.
Read Across America fun!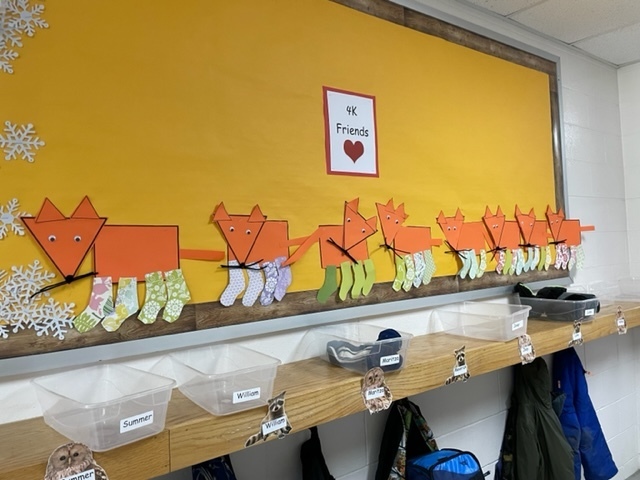 Learning from one another!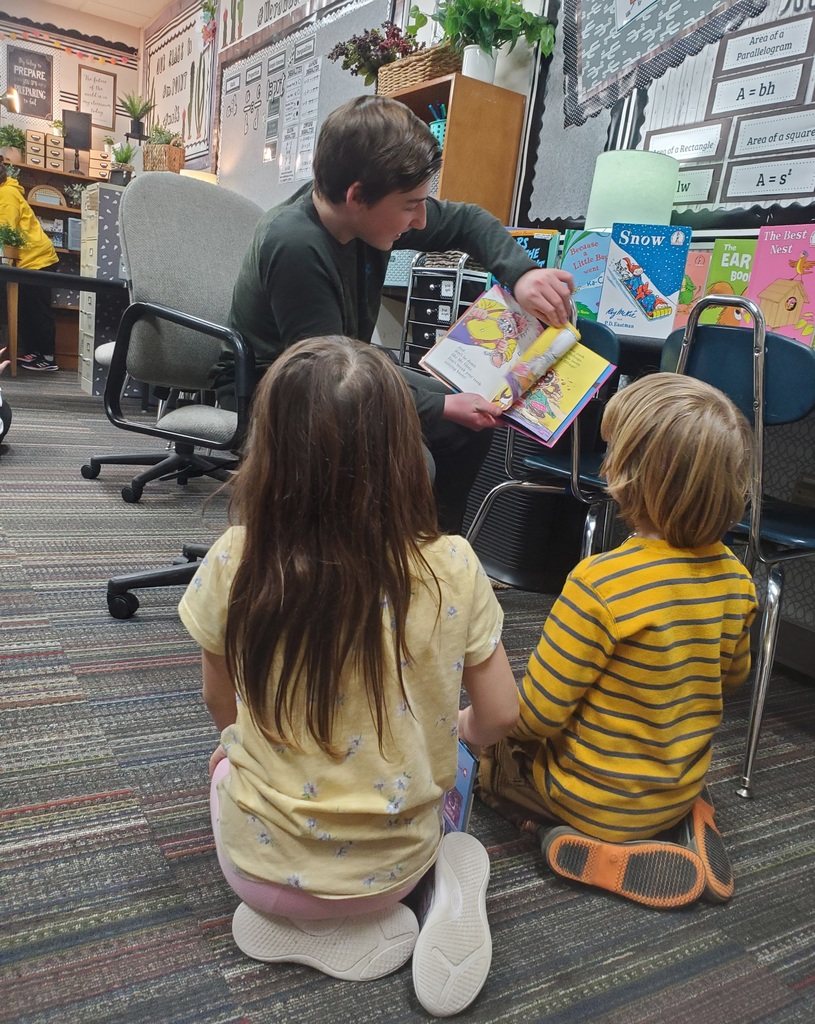 Kindergarten and Middle School celebrated Reading Across America together!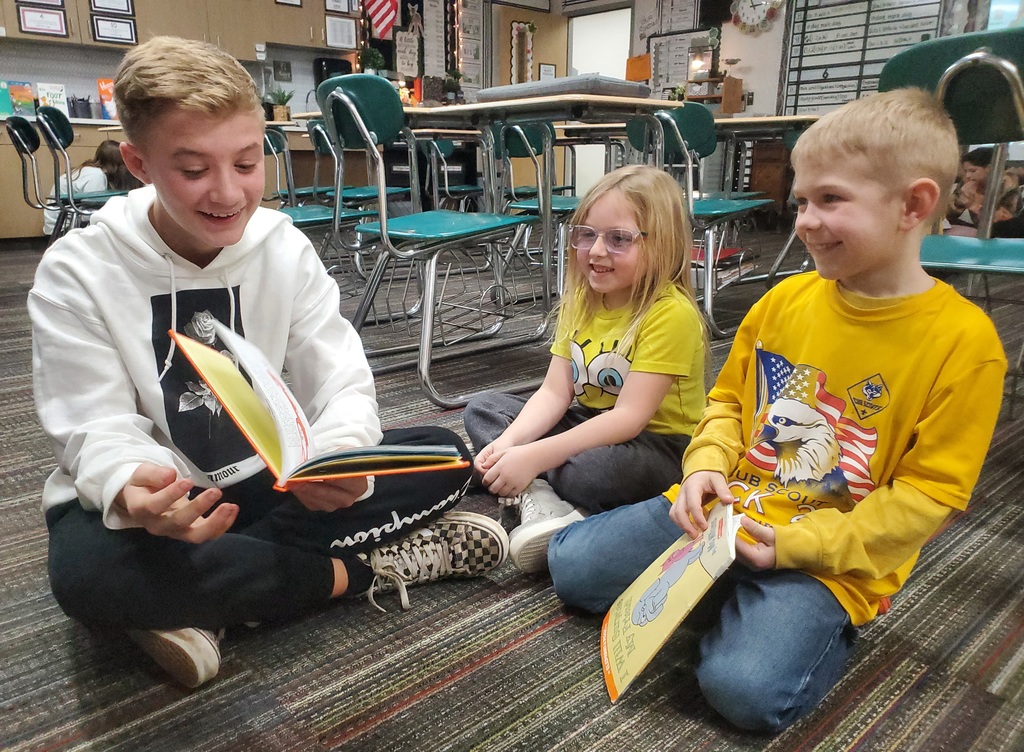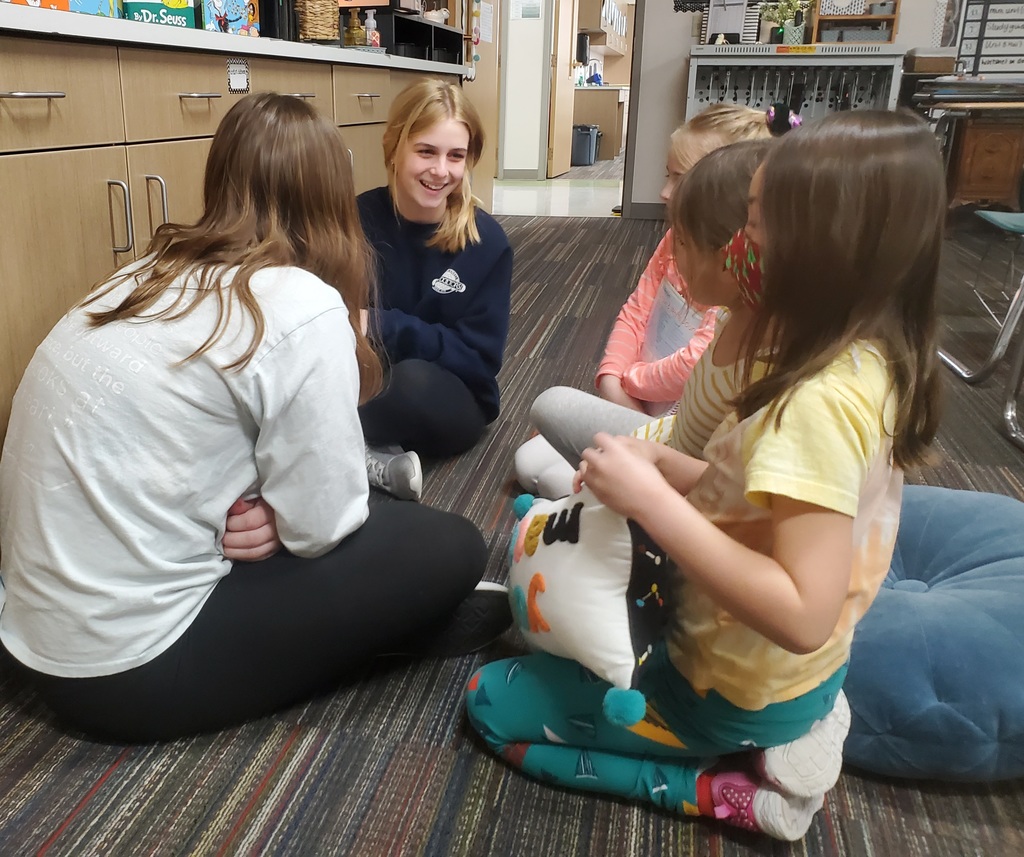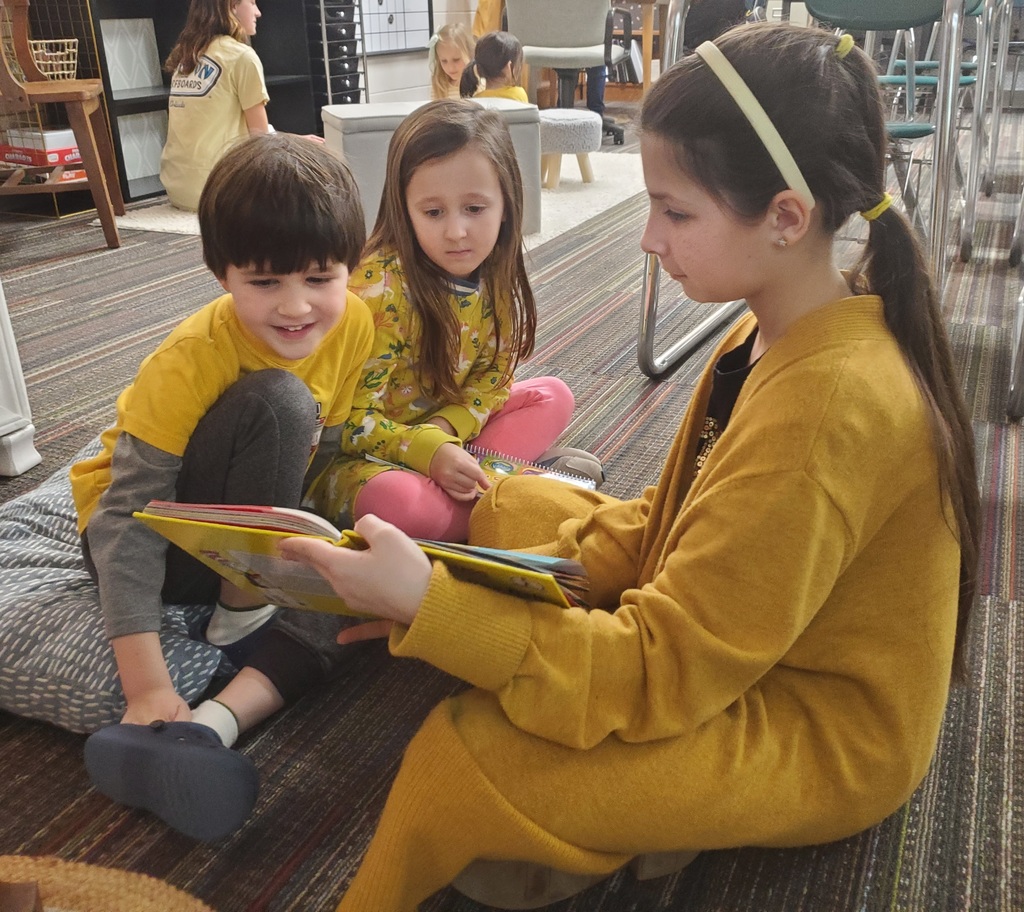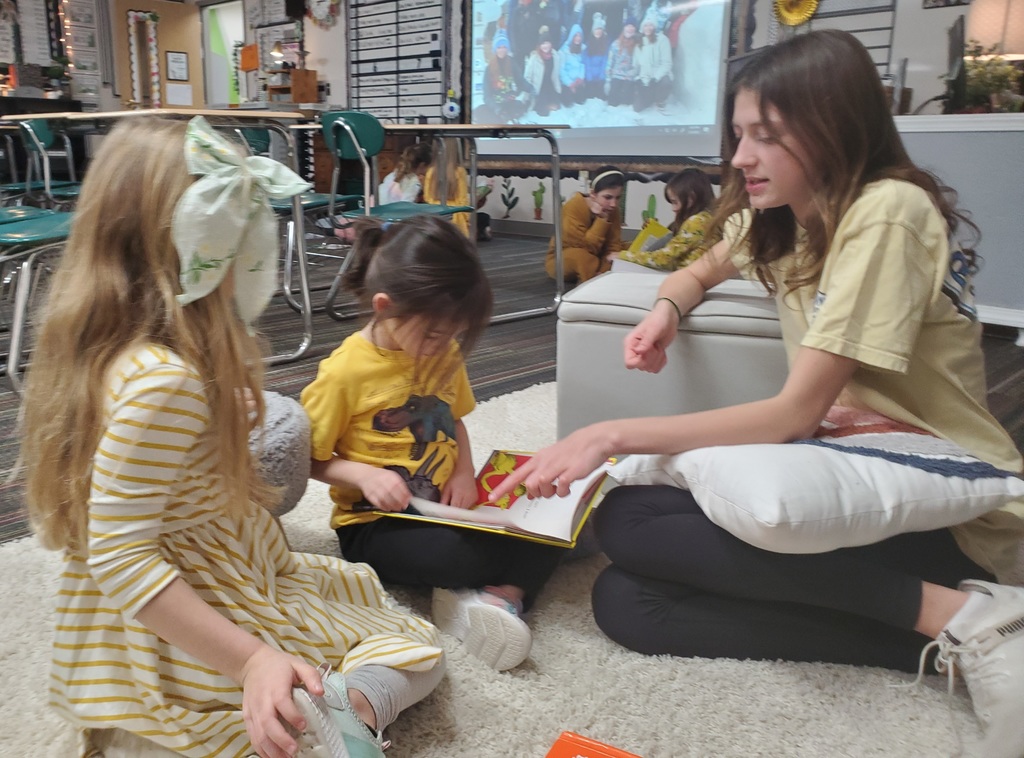 More Great Kindergarten and Middle School Readers!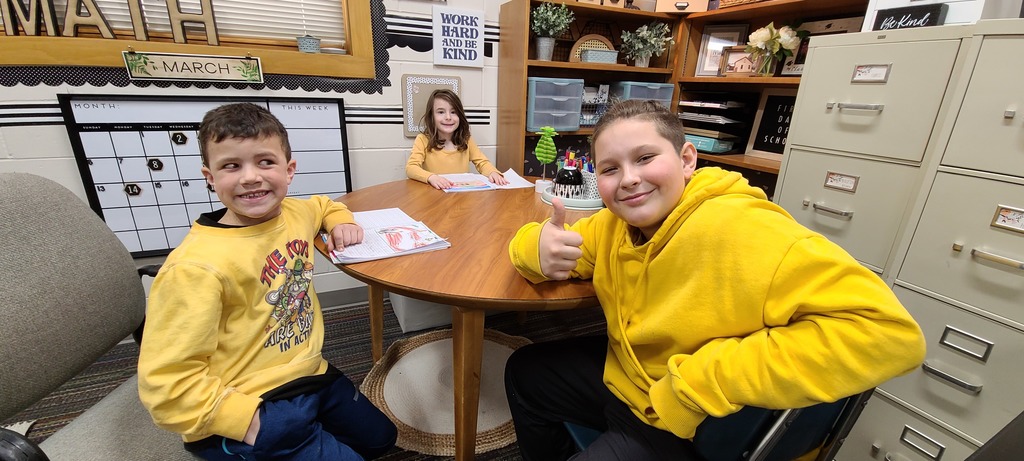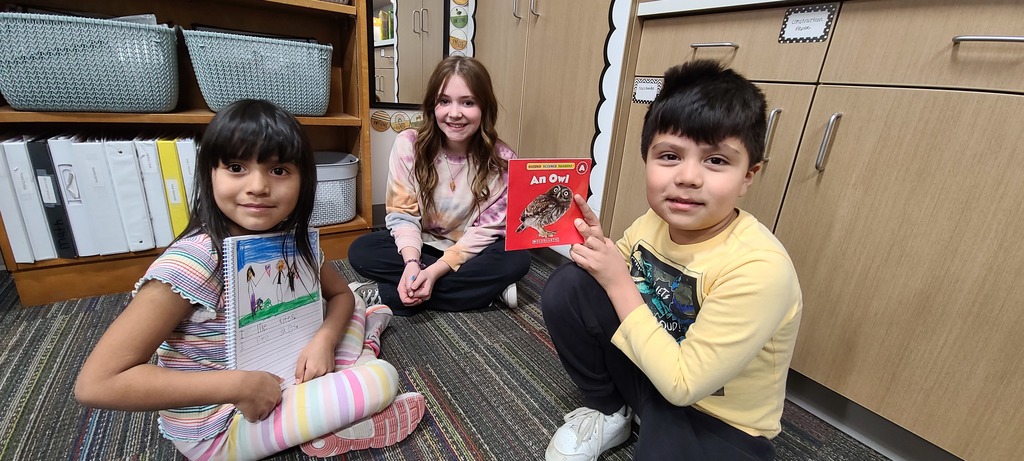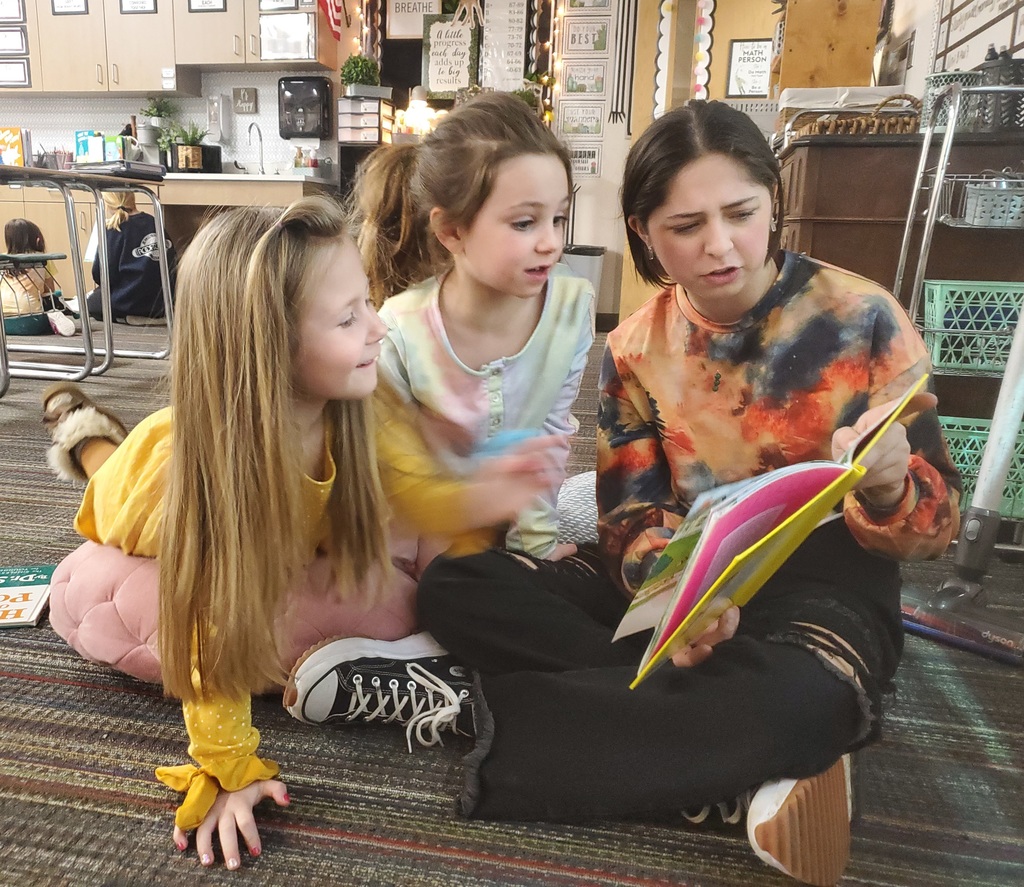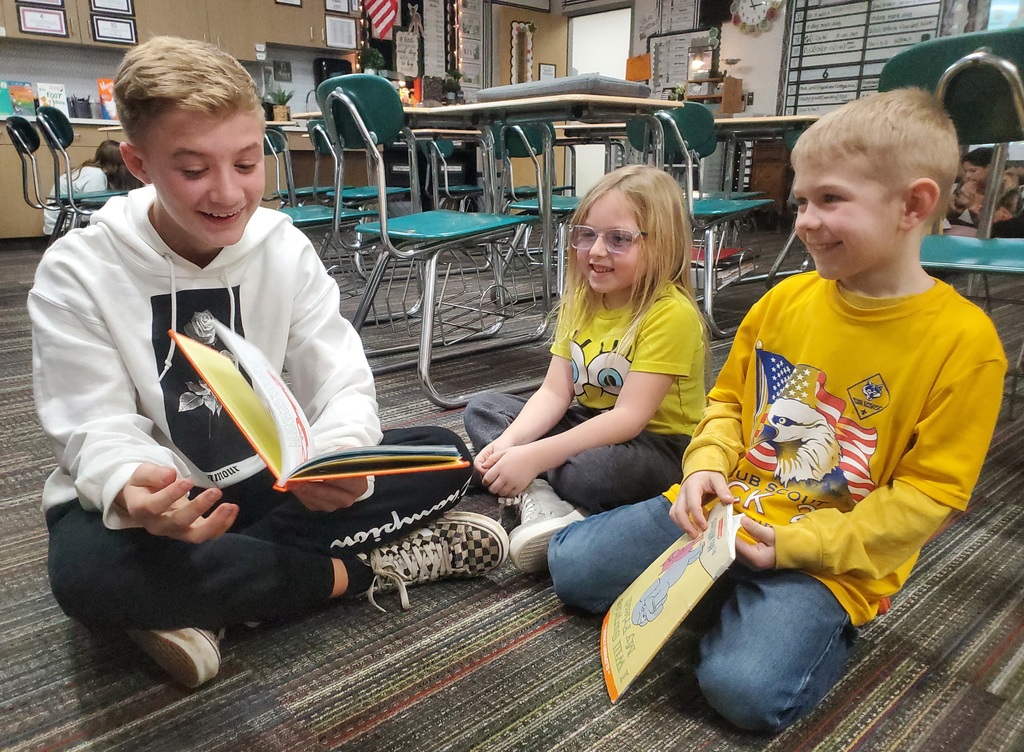 Flashlight Friday in session for 4th grade!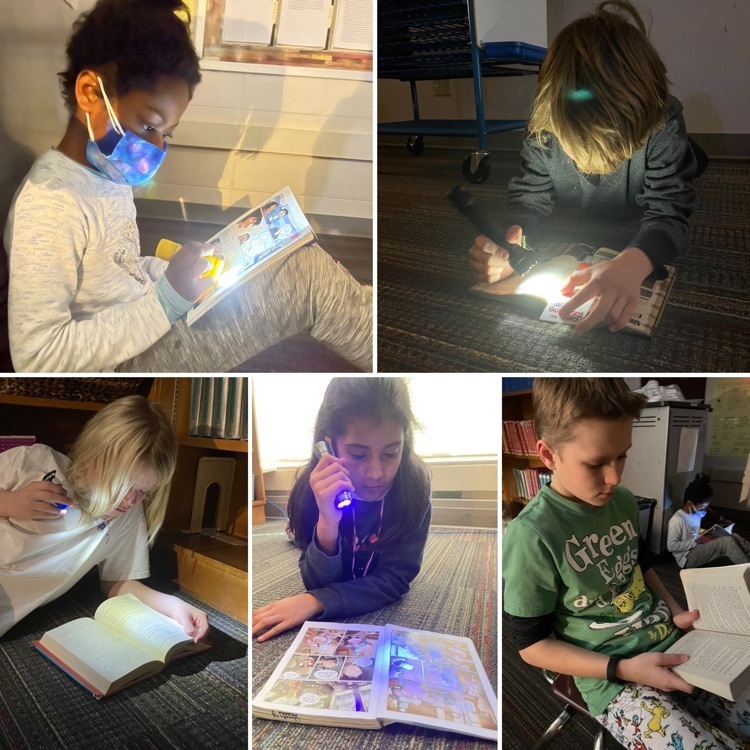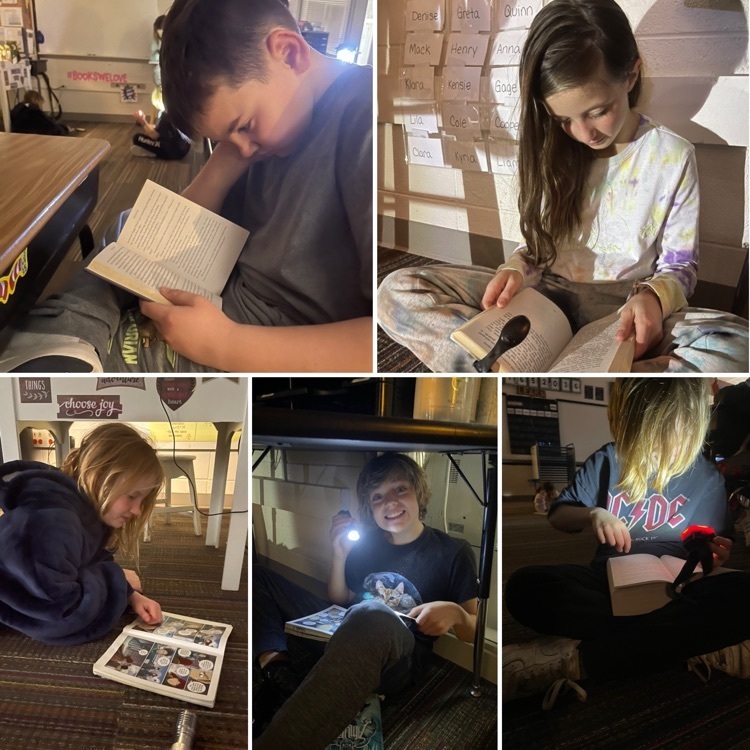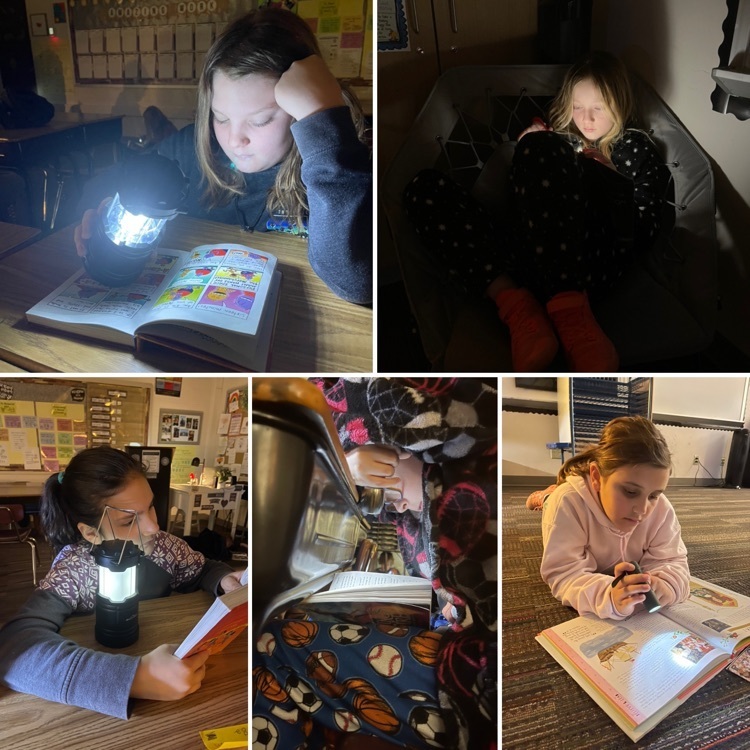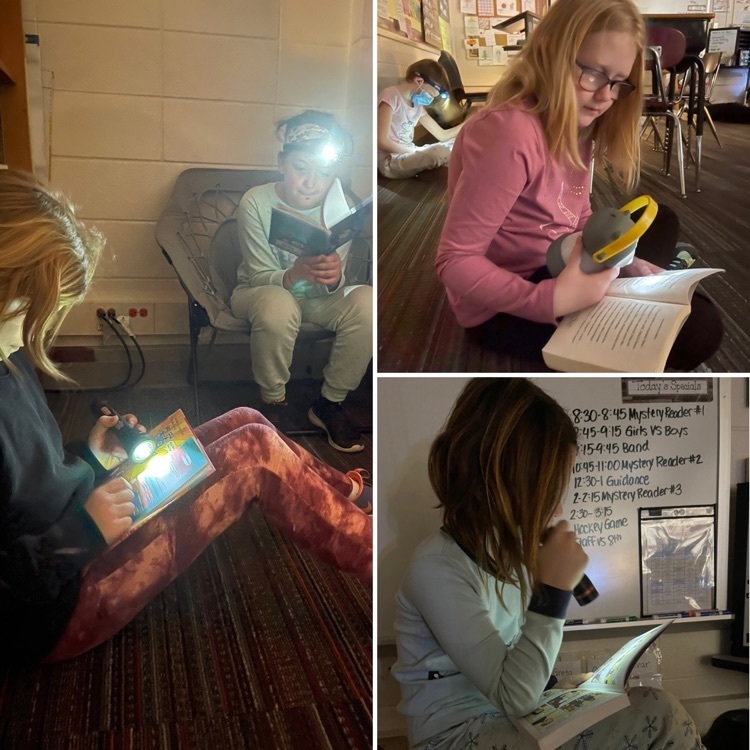 CHALLENGE WEEK IS HALF OVER WITH PLENTY MORE CHALLENGE GAMES TO COME ON THURSDAY AND FRIDAY. SPECIAL STAFF VS 8TH GRADE GAME ON FRIDAY AT 2:30.
Congratulations to the Woods School Class of 2018 for successfully completing a four year sweep as the Champions of the Annual Alumni Night Hockey Tournament. Well done boys and girls!
Ms. Wichser combined 5K and 5th grade Guidance classes, for reading buddy fun!! She also combined 2nd grade and 4th grade for multiple game stations and a reading station :) I think they enjoyed it :)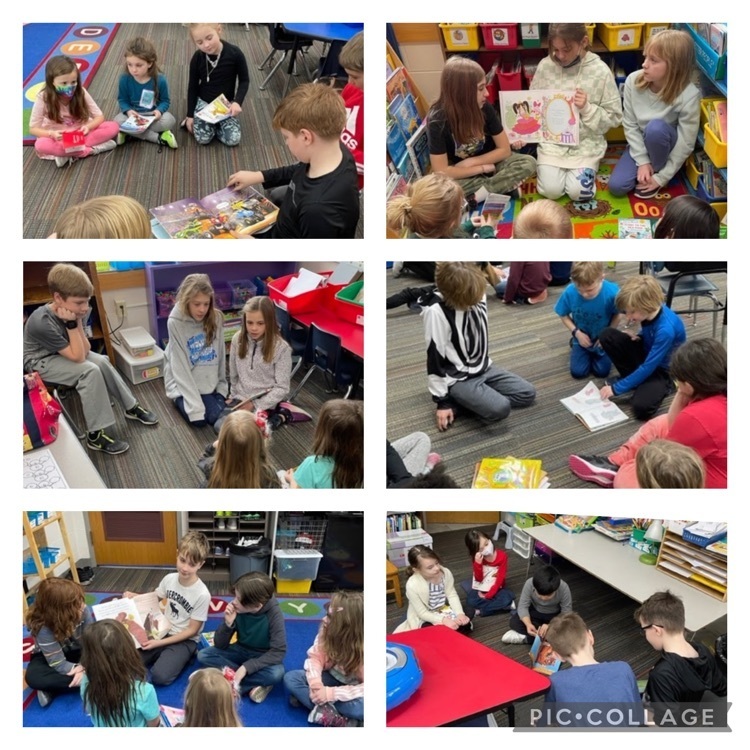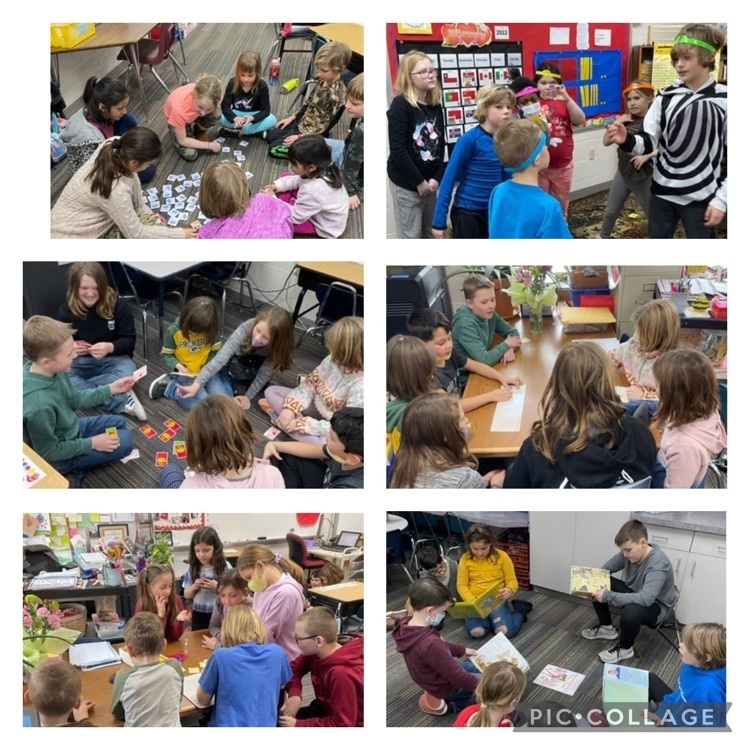 More fun pictures of 5th grade and kindergarten reading friends! A perfect way to spend some time on a snowy day!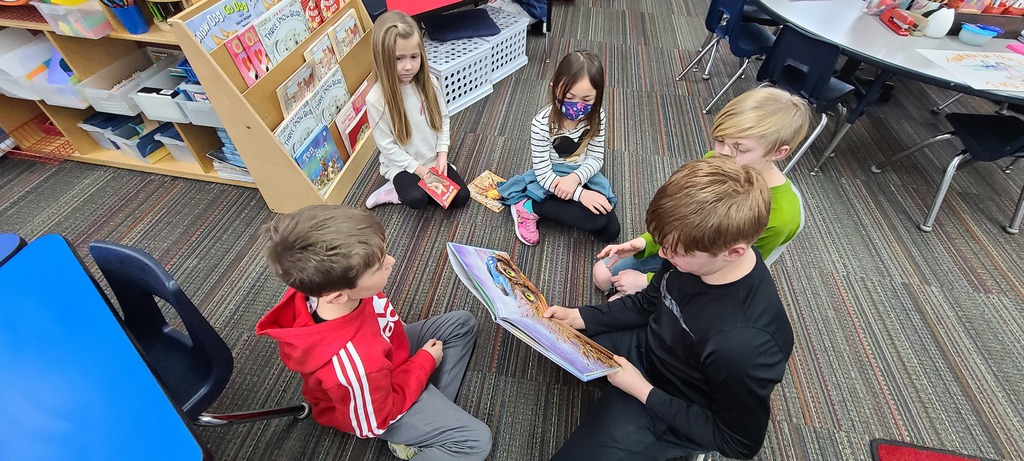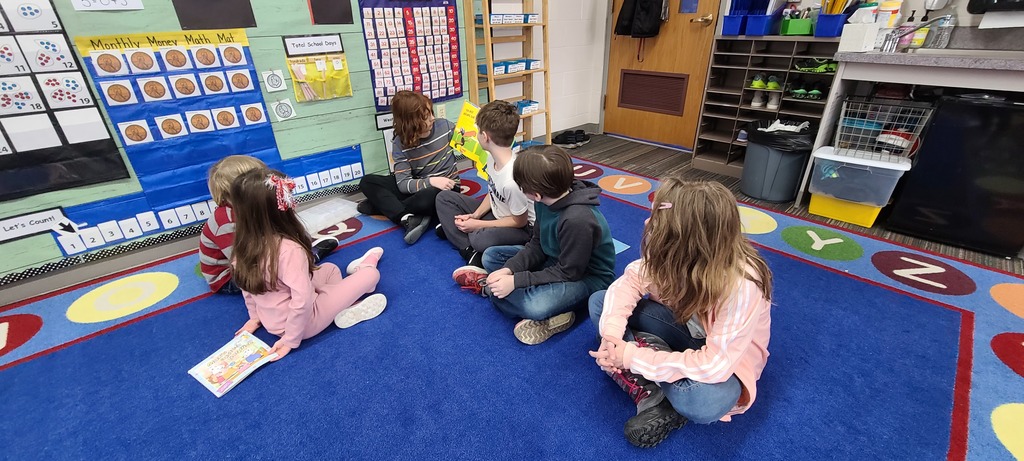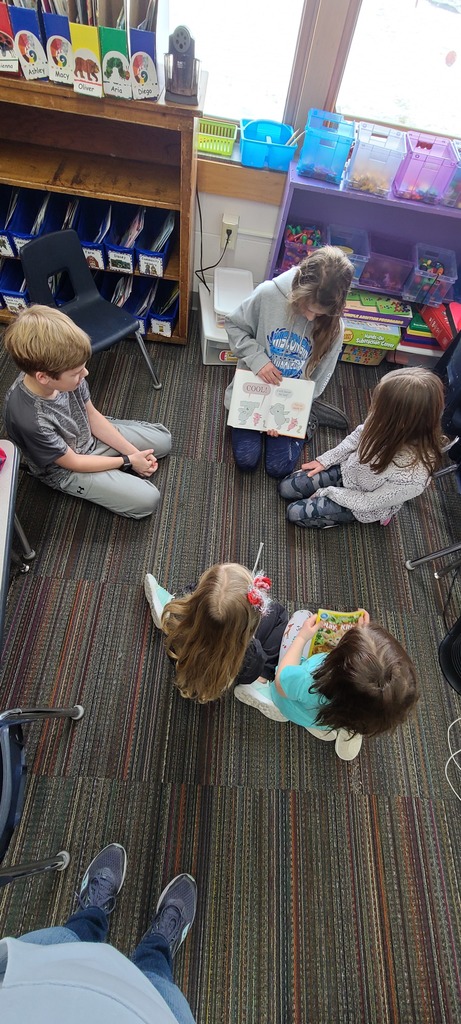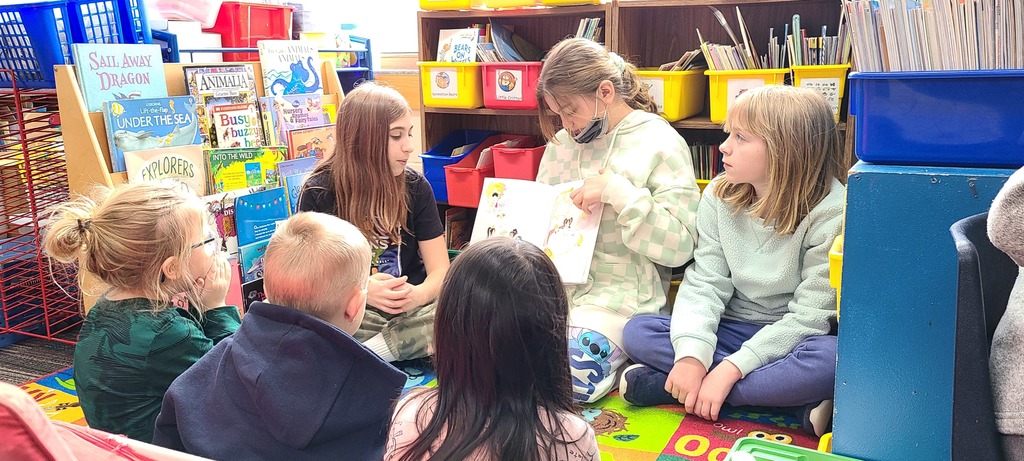 Ms. Wichser's guidance class brought 5th grade and kindergarten together to talk about friendship and share favorite books with each other. Bringing younger and older children together is an important part of our Woods School family. Children love to learn from each other!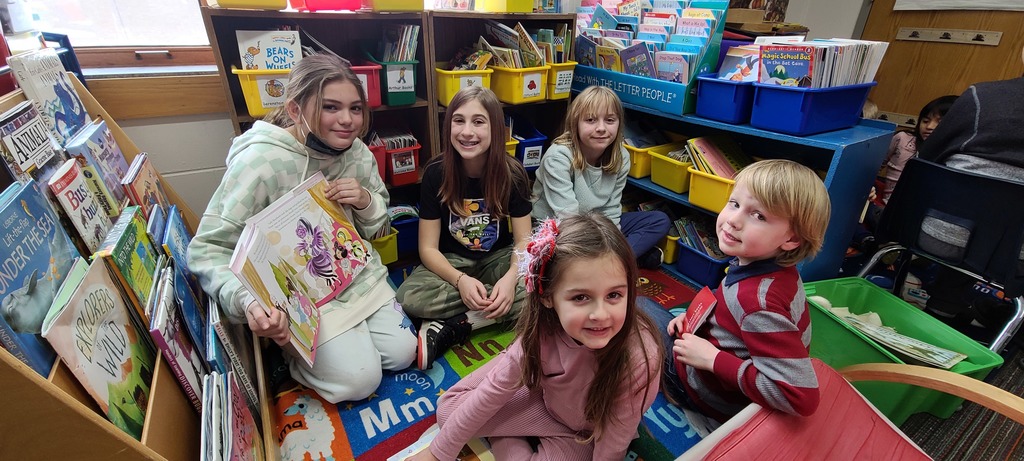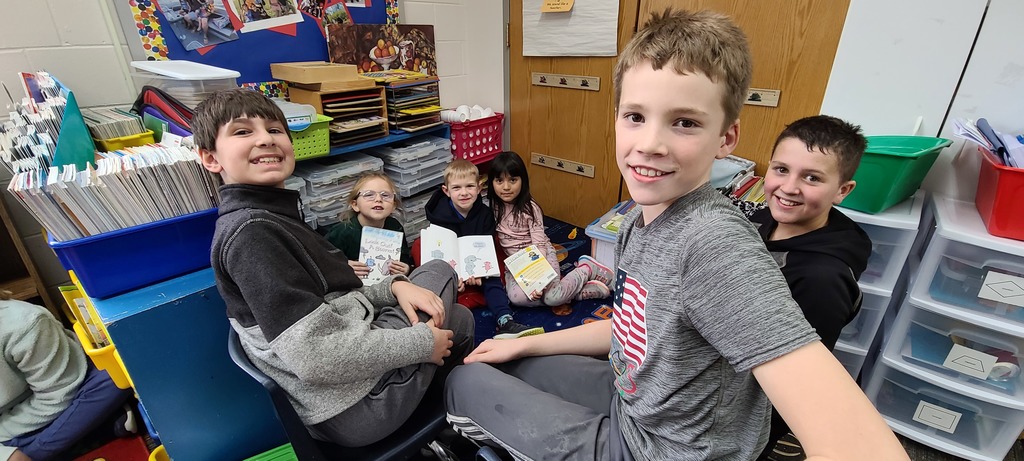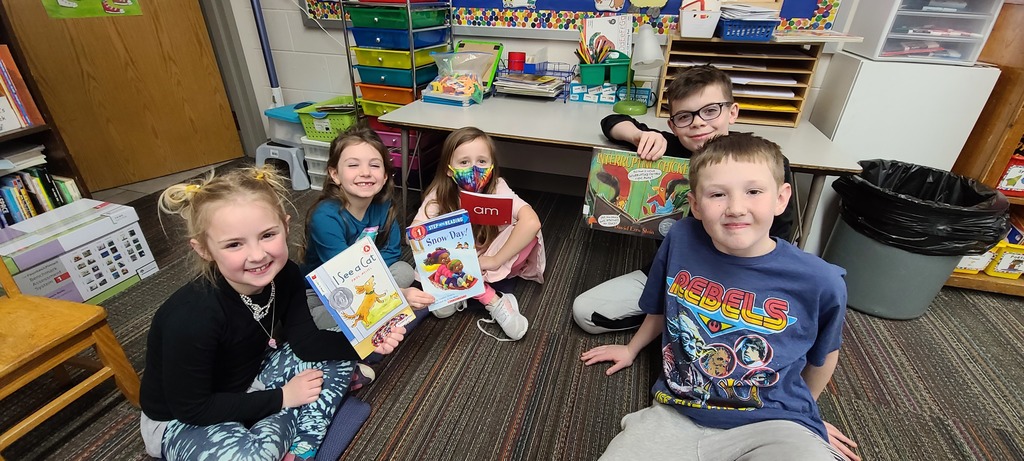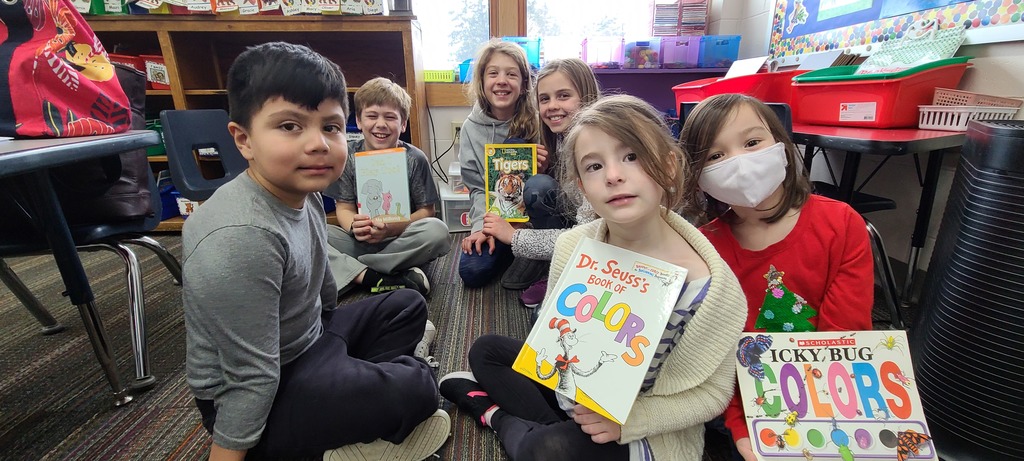 Just a friendly reminder there will be no school for students on Friday, February 25, 2022. Enjoy the three day weekend :)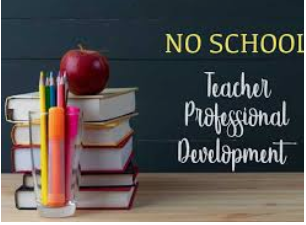 Third Grade celebrated TWOSday!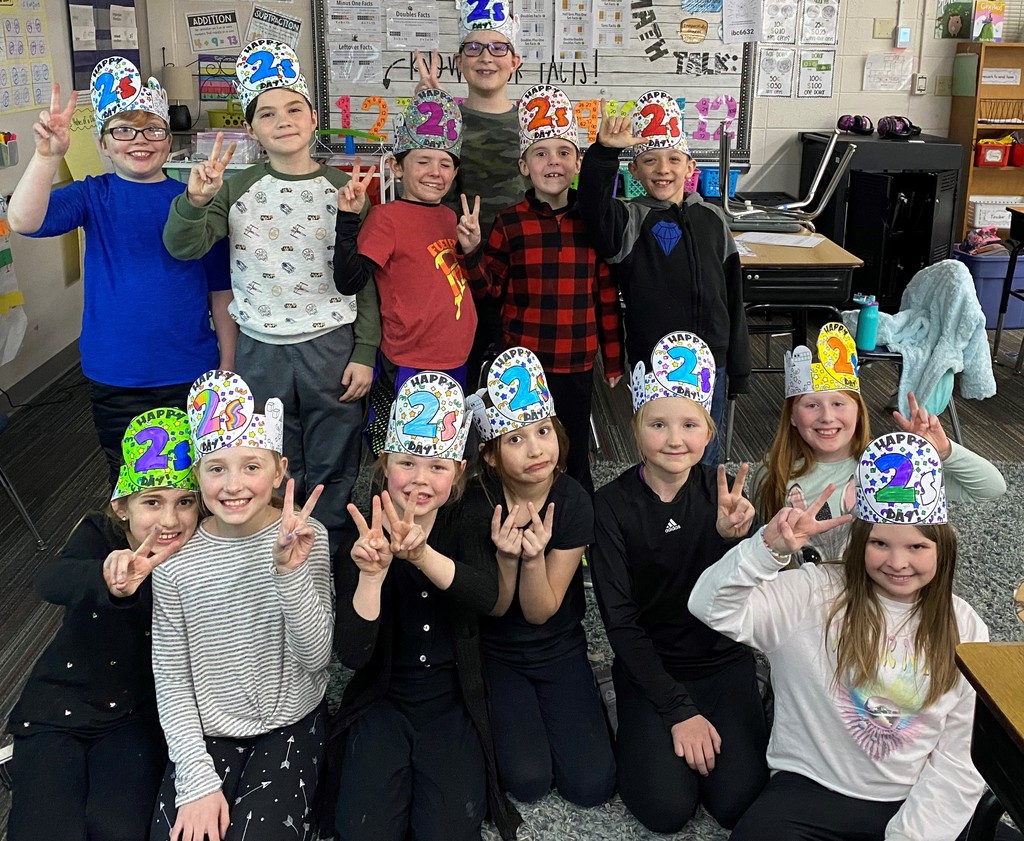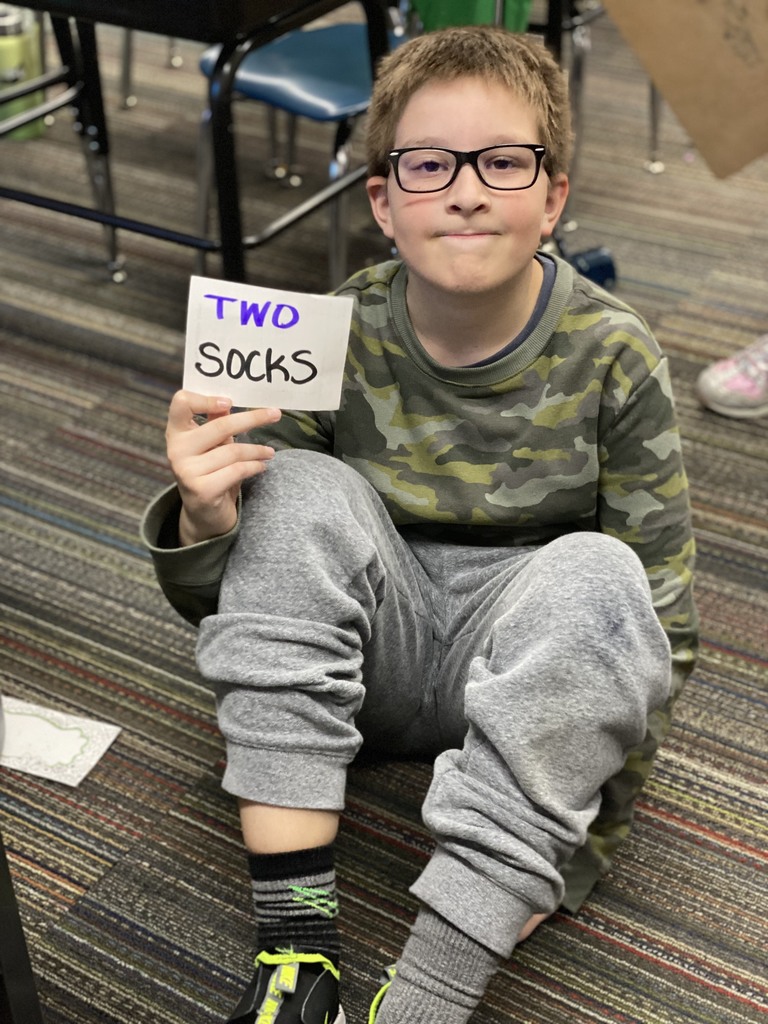 First and Second Grades are preparing for their final performance of Swamped! They are excited to perform a final time today (Feb. 18th) at 2:30! It is a show families do not want to miss. Great job first and second grades!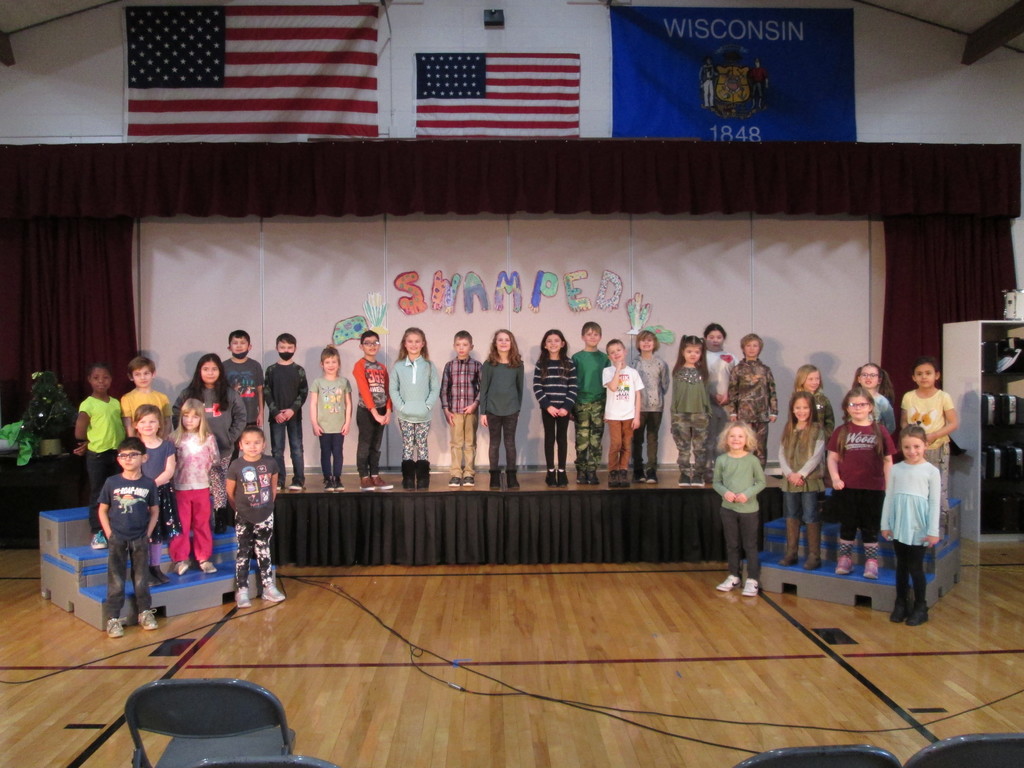 Today first and second grades dazzled families and students with their performance of "Swamped"! Their singing and dancing brought smiles to our faces , and made our hearts dance! Congratulations First and Second Grades for a job well done! Families are invited for a repeat performance tomorrow, February 18th, at 2:30.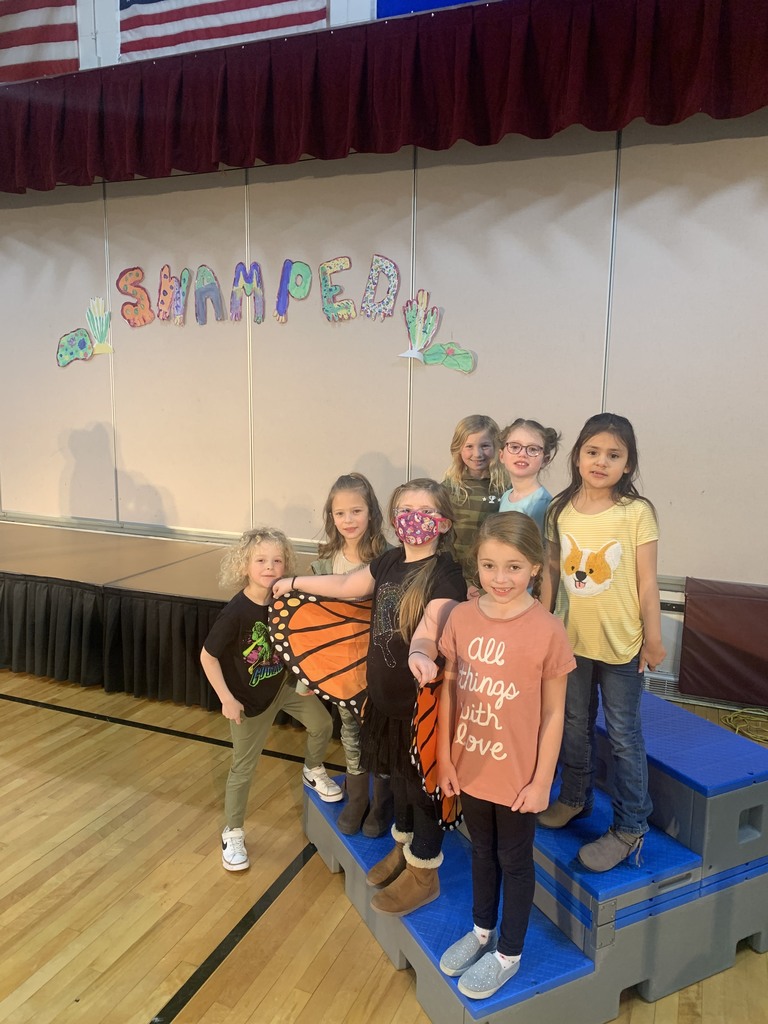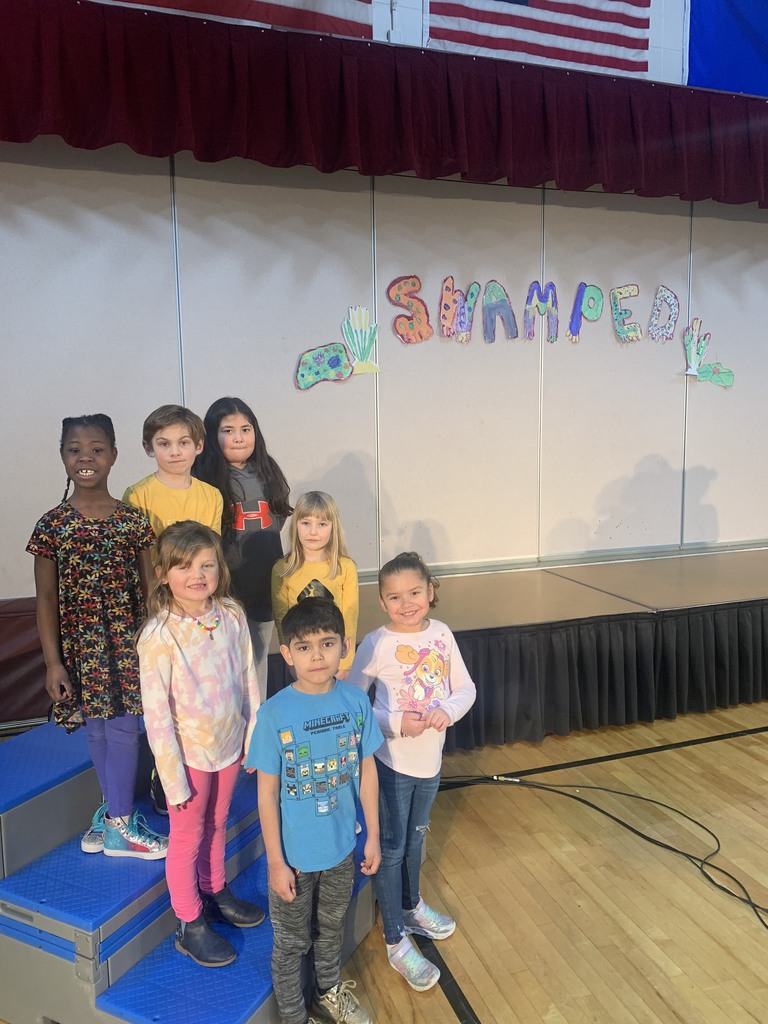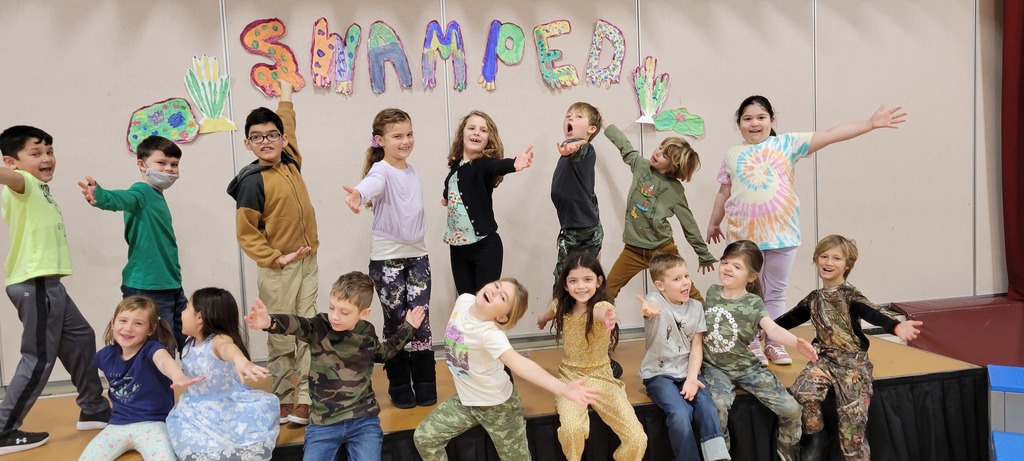 4th grade students took a virtual field trip to learn about "Finding Buried Treasure" through Discovery Outreach at the Morgridge Institute for Research in Madison, Wisconsin. They learned how fossils are dug up, how they are cleaned, and where they go after being studied. Students even had time to ask the scientists questions and learned so much about the process!