Spirit Week Lunch! I would like to invite families to have lunch with their students during spirit week! (Oct 7-11). The schedule will be as follows. Monday (grades 2 and 3), Tues (4 and 5), Wed (4K, K and 1) and Th (6-8). Each student can invite up to 2 family members to come have lunch. If you have more than one child please choose one day and plan to eat with each of your children during their regularly scheduled lunchtime. Bringing a lunch that day is STRONGLY encouraged to keep lines down. Students will of course still be able to get a hot lunch if they would like to that day. If the weather is nice families are encouraged to use the outside picnic tables. There will also be additional seating in the breakout rooms off of the lunchroom and in the main hallway. Feel free to participate in the Spirit Week themed days!

Mad Science! I'm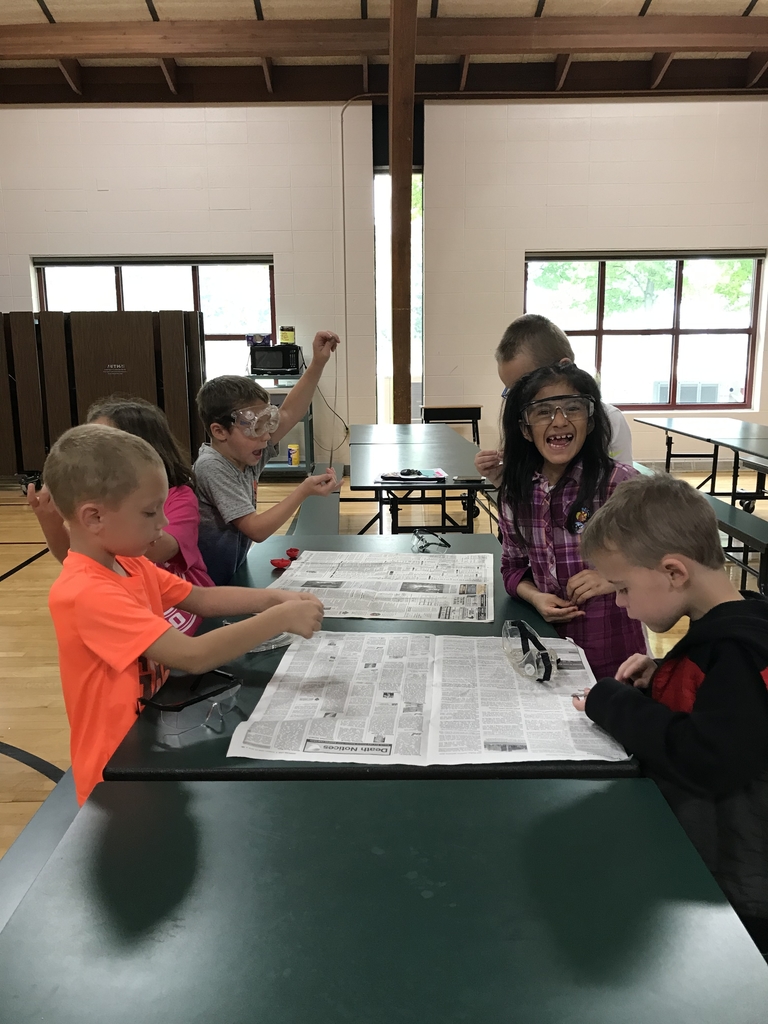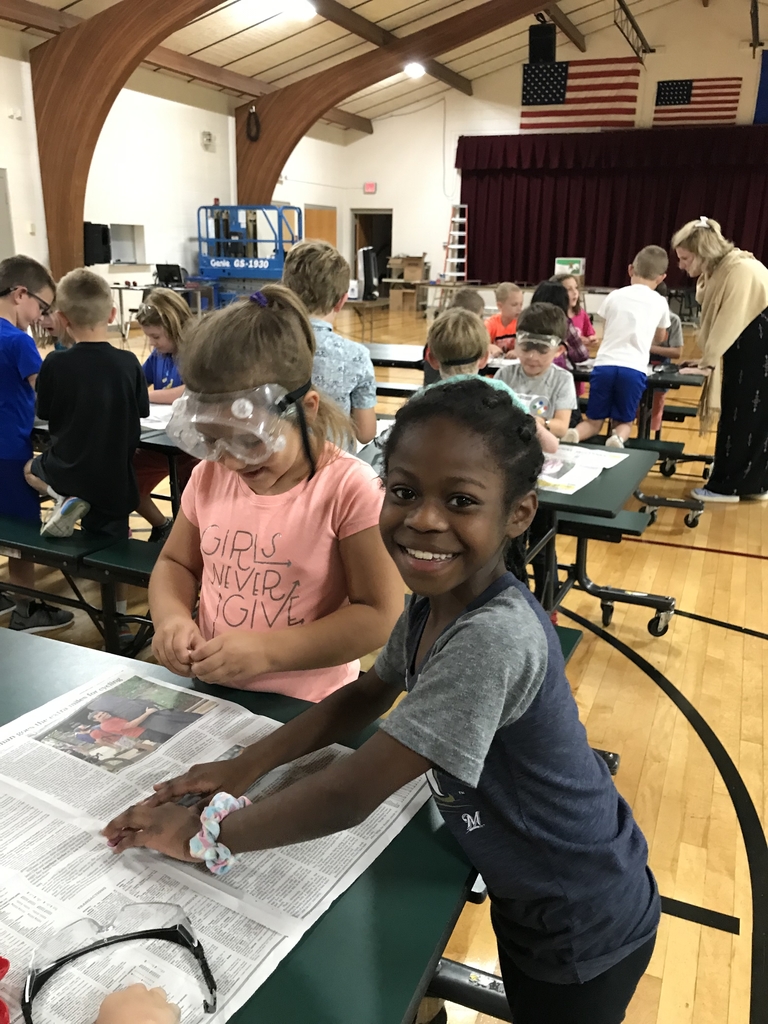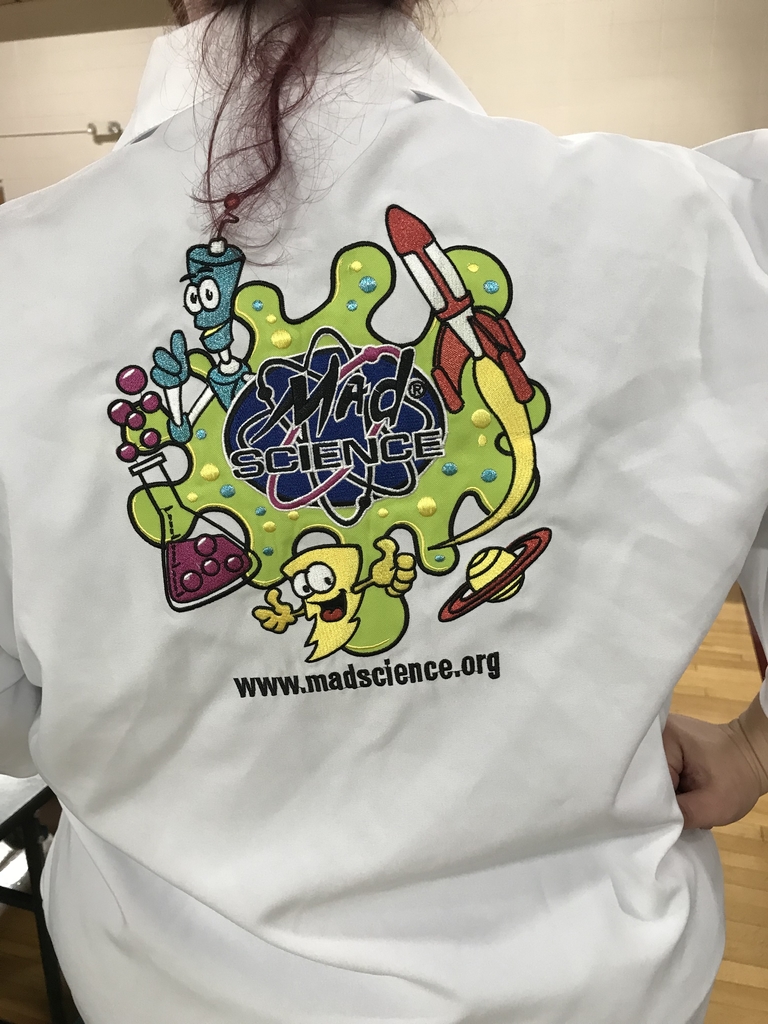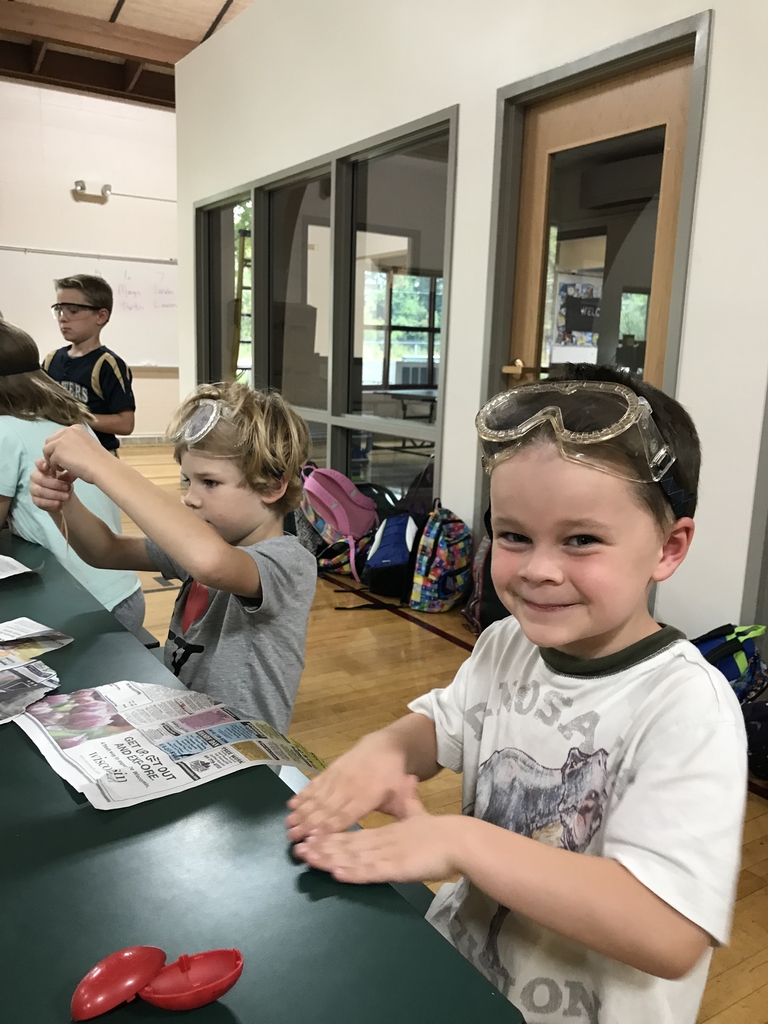 Students engaged in reading #woodsway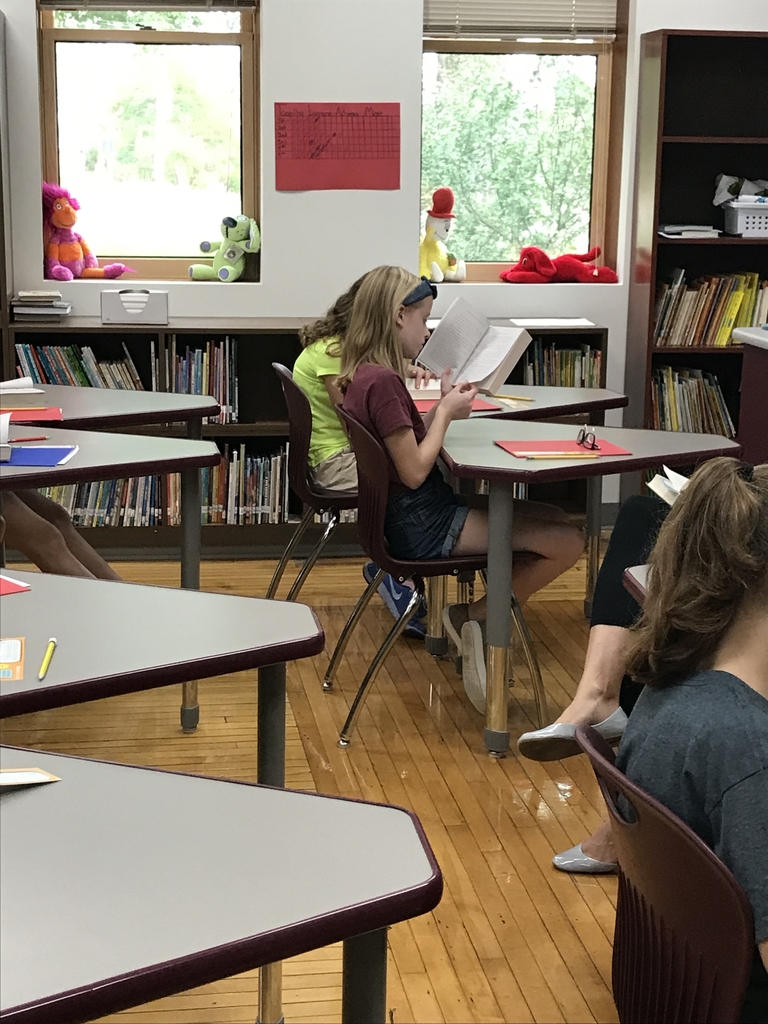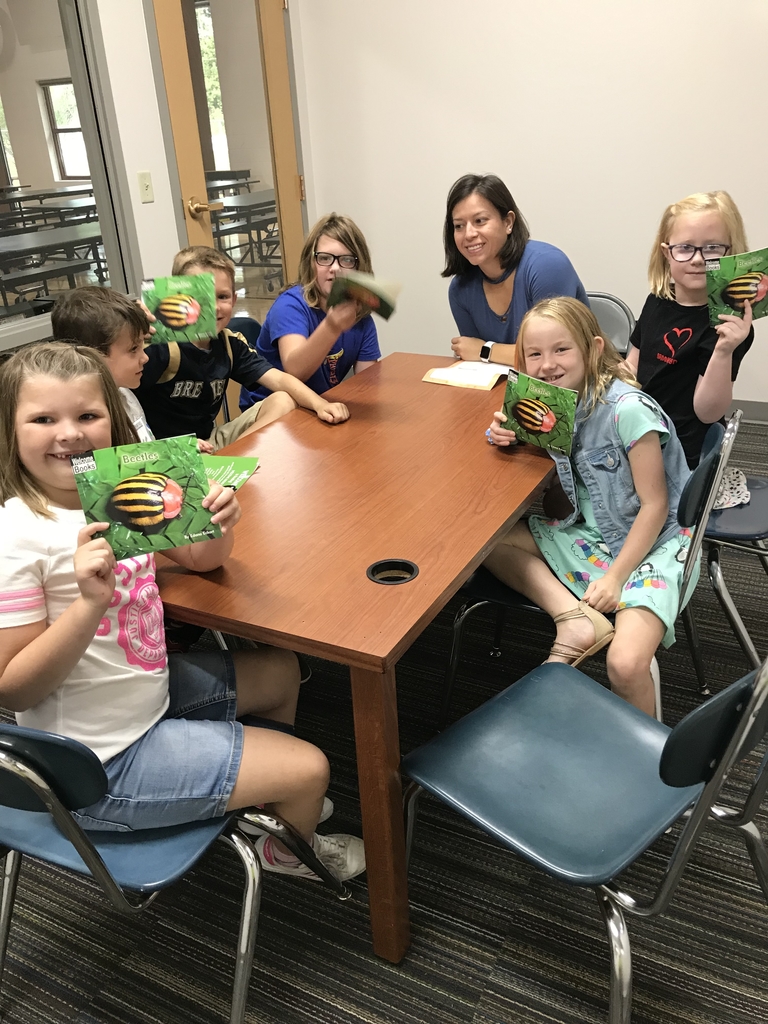 Lunch with the Principal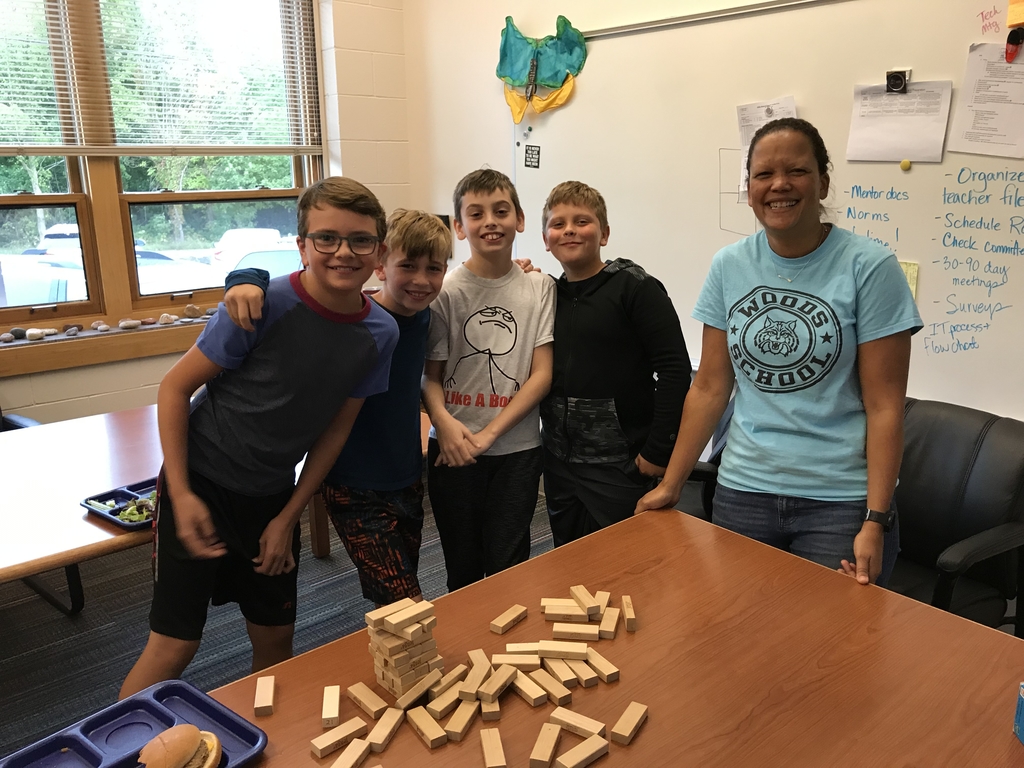 Friday Photos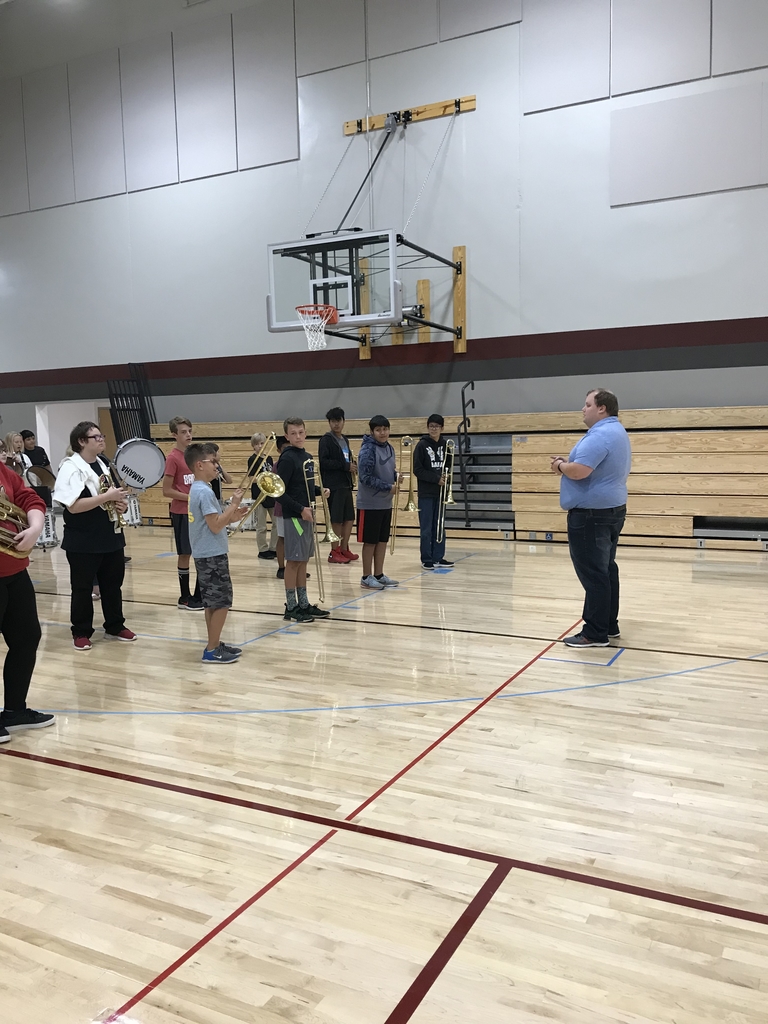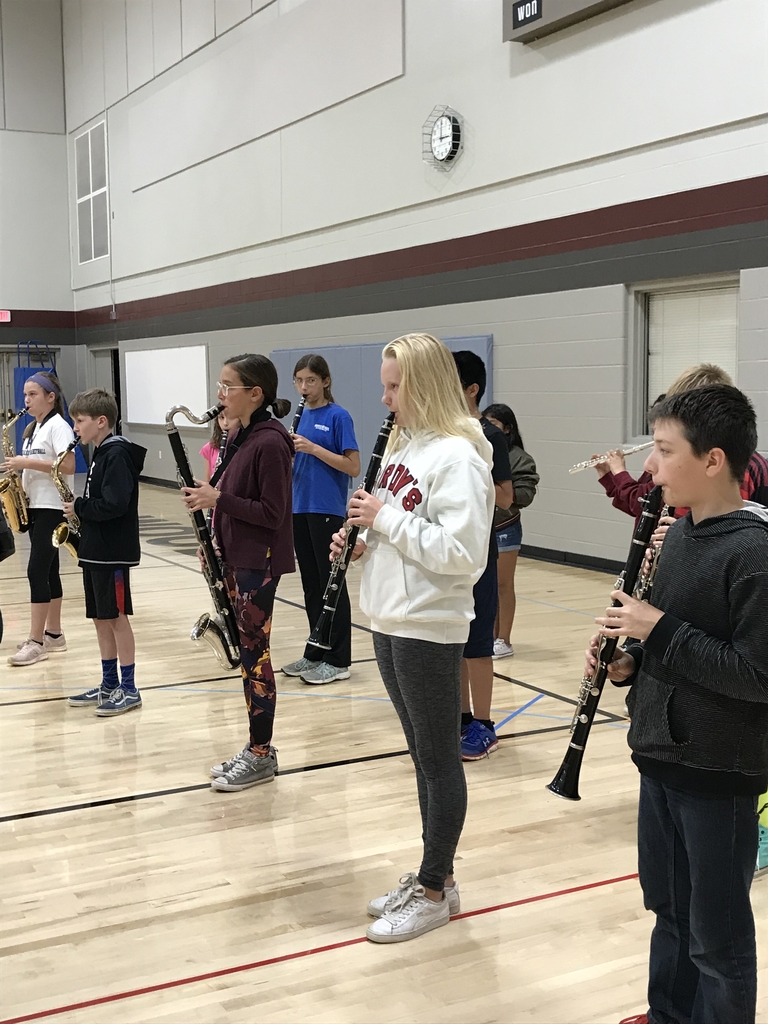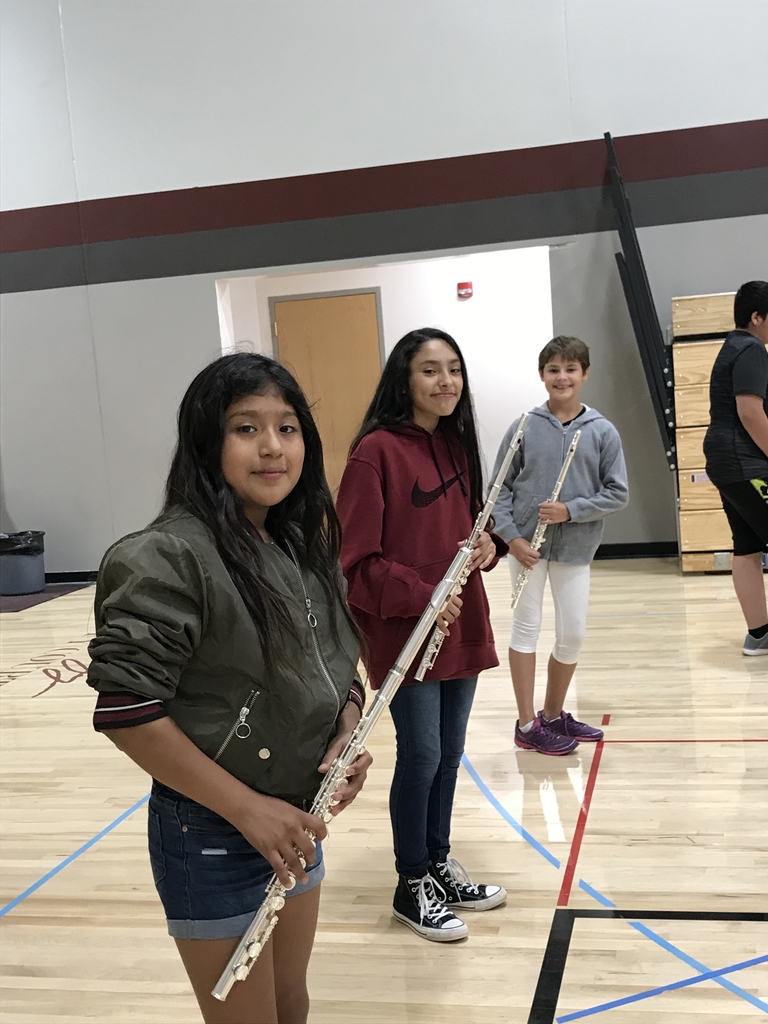 Good afternoon! I wanted to send a quick reminder about dress code. The student handbook states the following: ACCEPTABLE CLOTHING School is the work place of children and the school environment is directly affected by the way we dress. Please help us out by adhering to the following guidelines: Tank tops with spaghetti straps are not acceptable. Any type of bare midriff is not acceptable. Shorts should be long enough so the tips of the student's fingers will touch material when standing with arms straight at their sides. Undergarments should never be showing. Any article of clothing that advertises alcohol, tobacco products, drug usage, violence or any other inappropriate behavior is not acceptable. Concert shirts that depict blood or violence are not acceptable. We have had a few issues in middle school that we will be talking with students about this afternoon so we wanted to just send a reminder home so that we are all on the same page. If a student is dressed inappropriately they will be asked to take care of it (put on a sweatshirt etc). If they do not have additional clothing at school you may be contacted to bring in a change of clothing. Thank you so much for your support! Alyson

To all parents looking to hang out on the playground with their students after-school we would like to try the following: Students can be picked up in the car line and then drive around and pull into the parking lot near the front doors to park. Students can also be picked up in the multi-purpose room (please notify teachers if this would be a change). Parents and students can then either wait for parent pick-up to end (this is typically by about 3:50) or walk around the school on the other side (by the garden) in order to stay safe and out of the car line that may still be picking students up. It is very important that all children are supervised during this time as there is no school staff available for supervision during this time. We are hopeful that we can do this in a safe way so that students and parents have the opportunity to socialize after school. We will try this suggested policy for a few weeks and if we see any safety issues with it all, we will communicate and adjust again as needed. Thanks so much! Alyson

Woods Way Wednesday!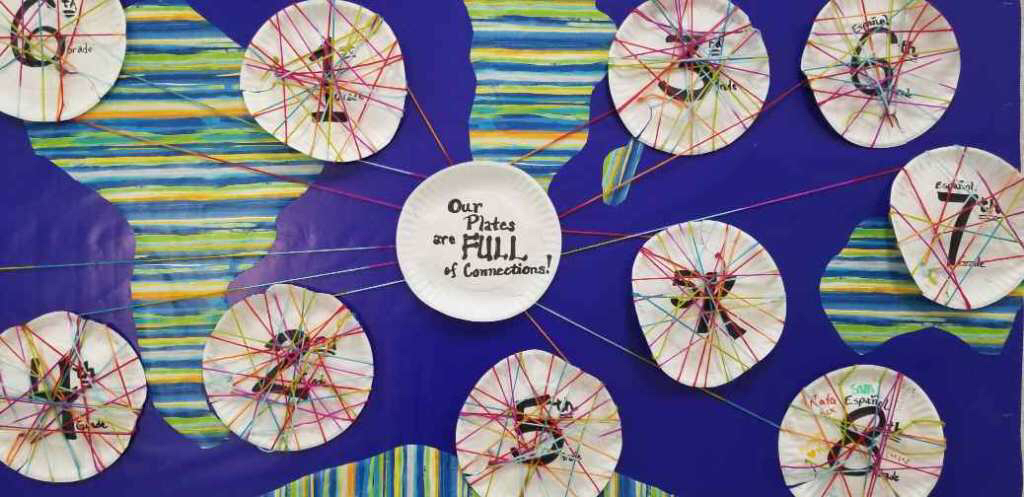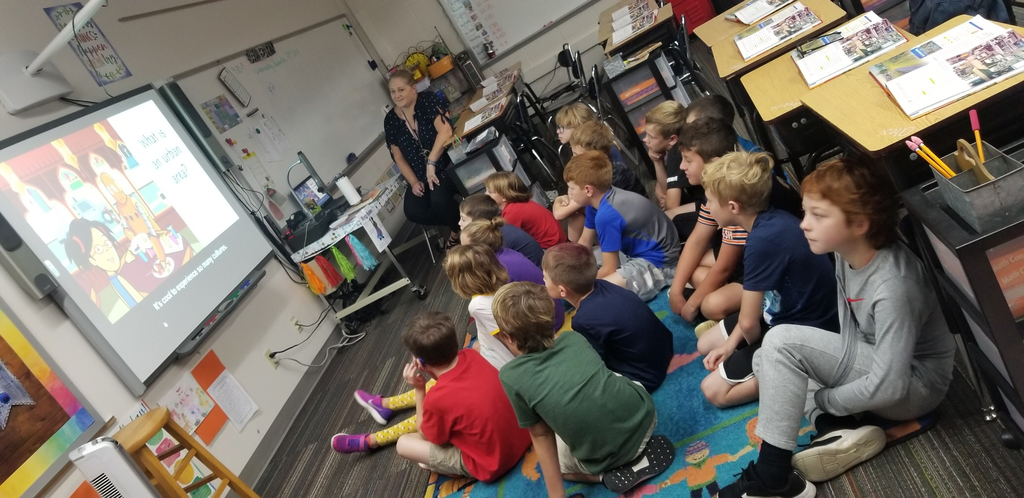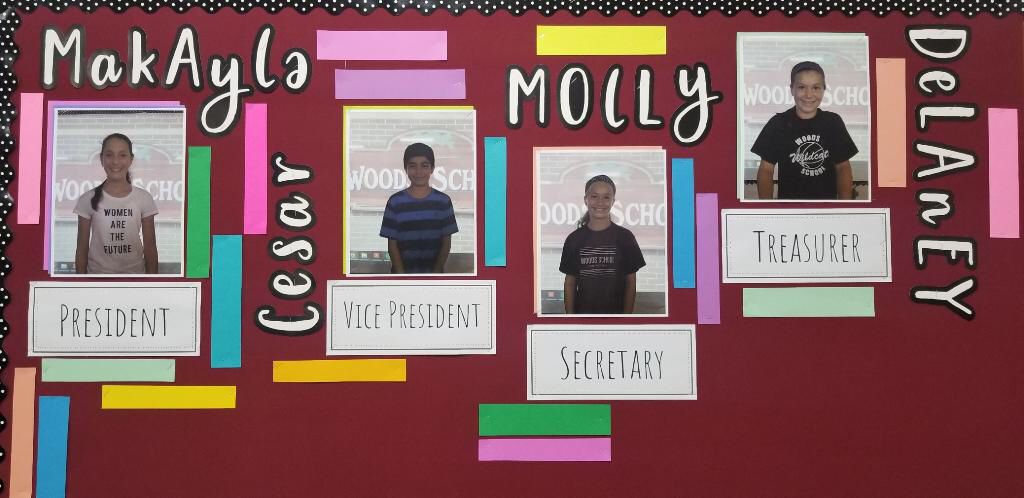 Woods Way Wednesday!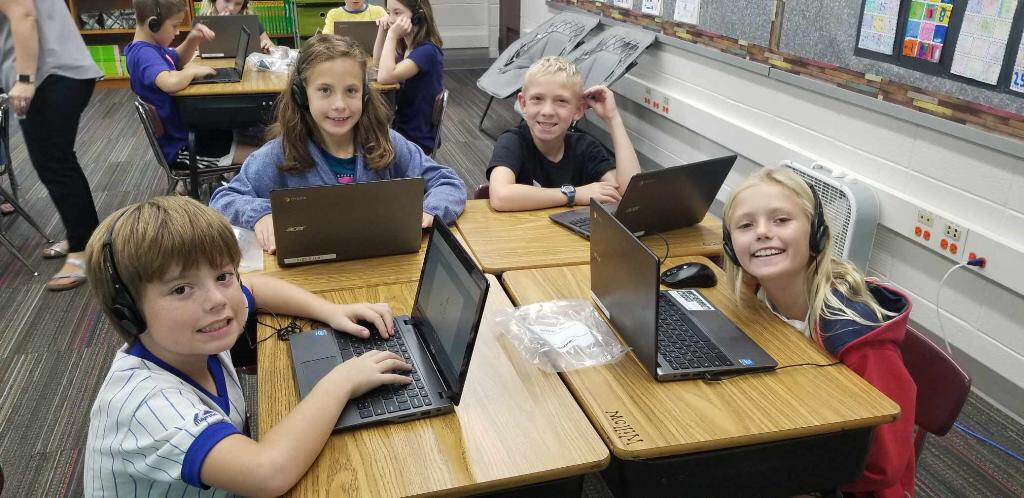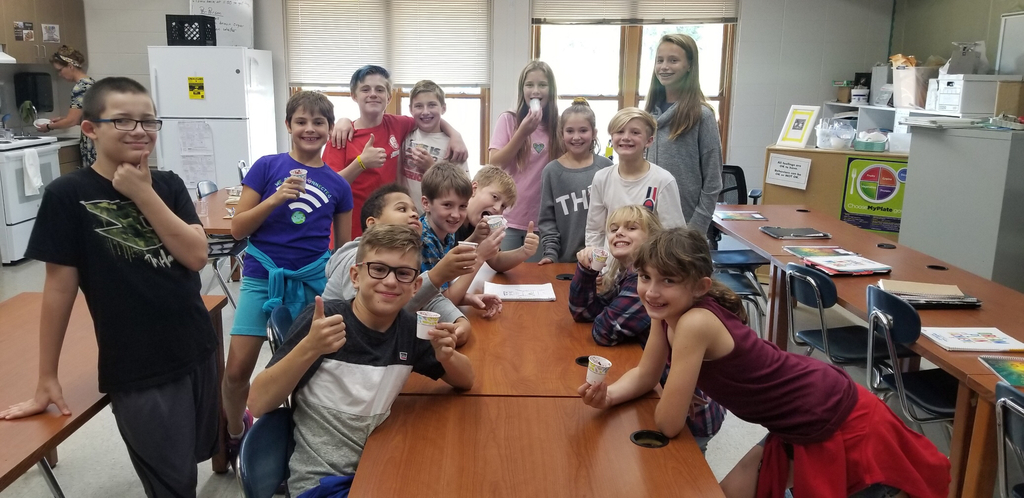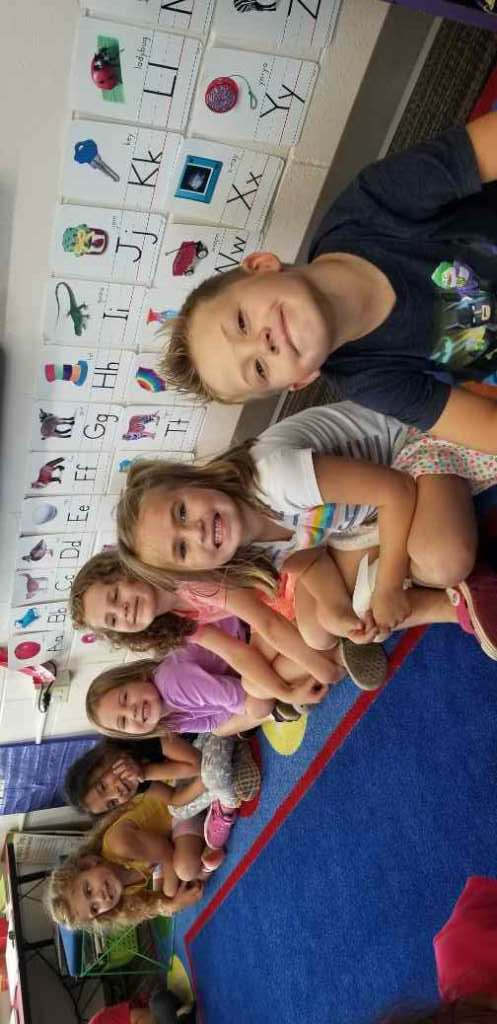 Don't forget picture day tomorrow! Make up day is the 25th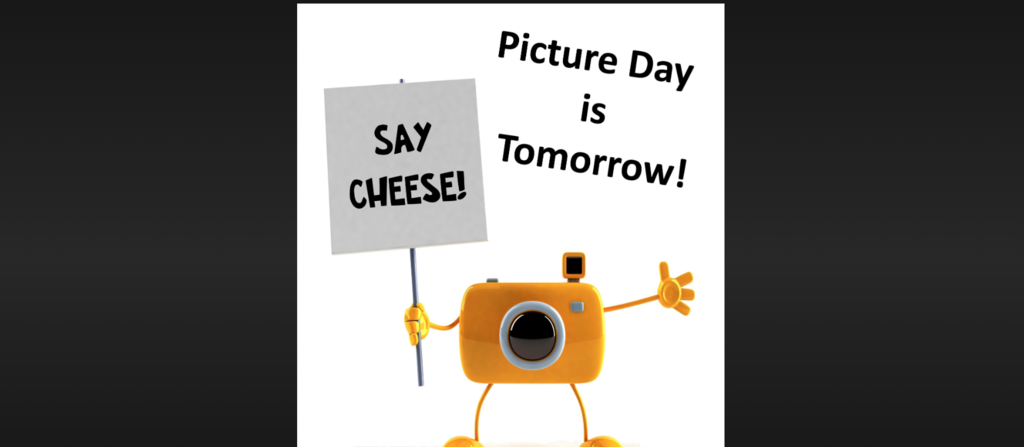 Lunch with the principal! Thanks for hanging out with me middle school! #woodsway



Art Club will begin Tuesday Sept 17. Always the first and third Tuesday of each month from 3:30-4:30. All 4th-8th grade artists welcome. They are welcome to join with a permission slip only (attached under documents on the website "Forms and Permission Slips")

Friday Photos! What a great first week! #WoodsWay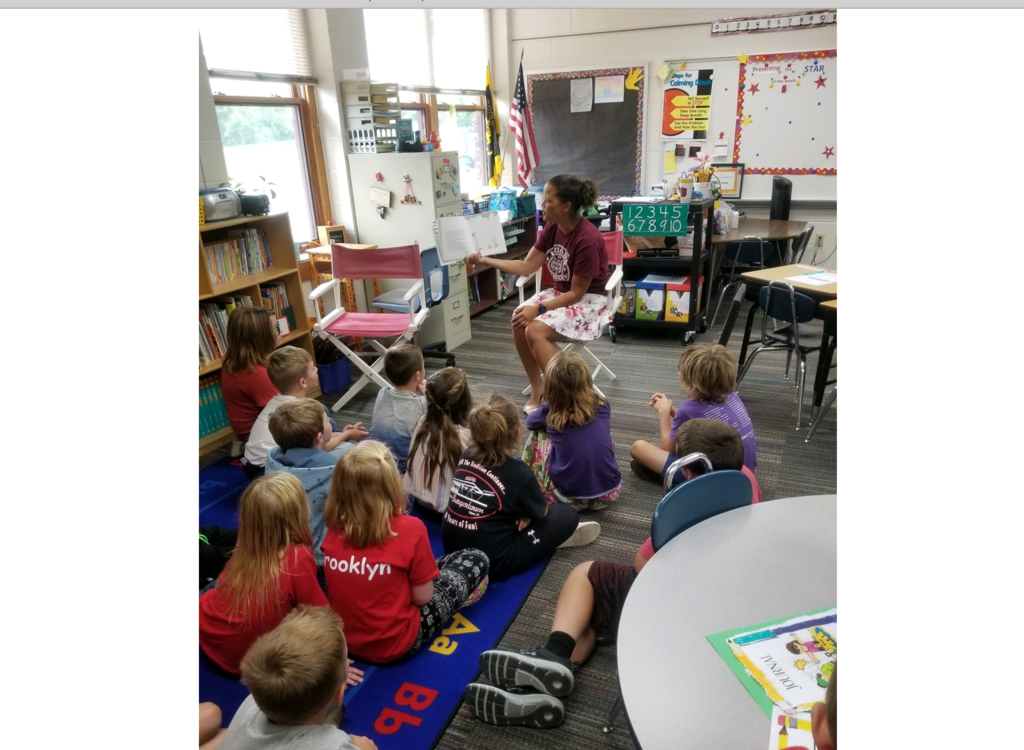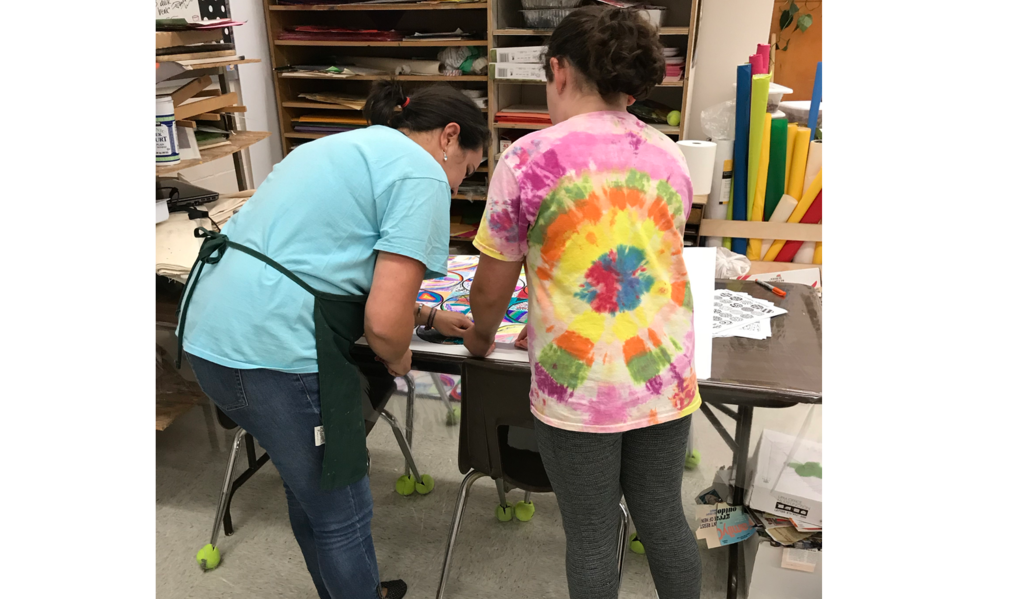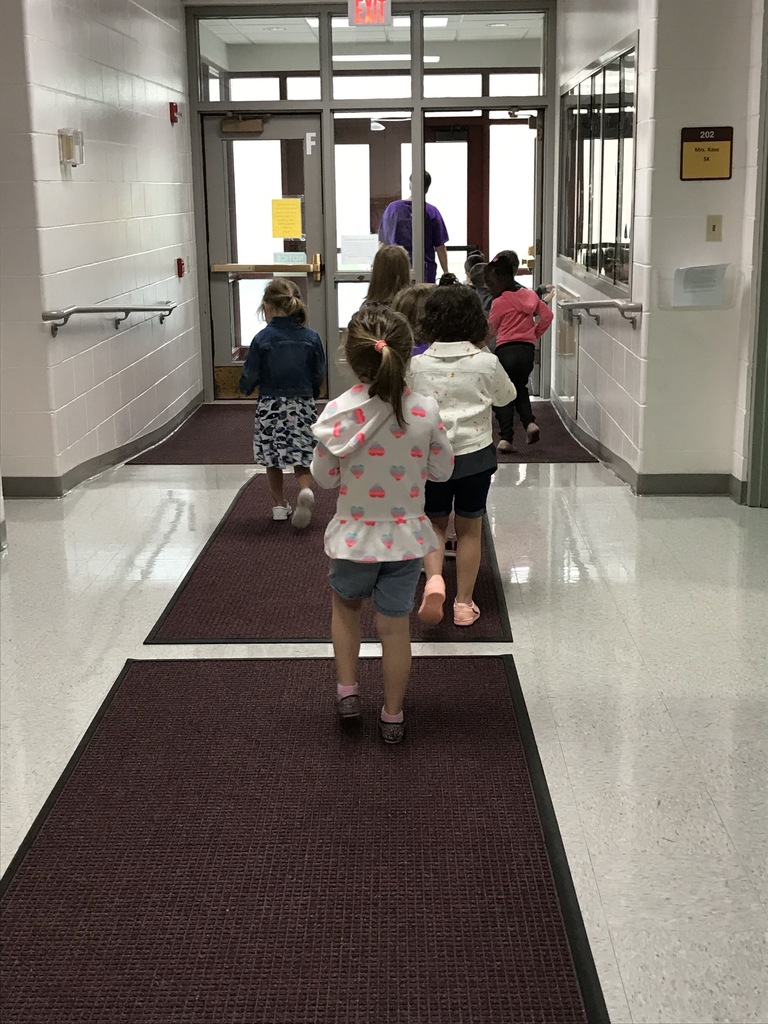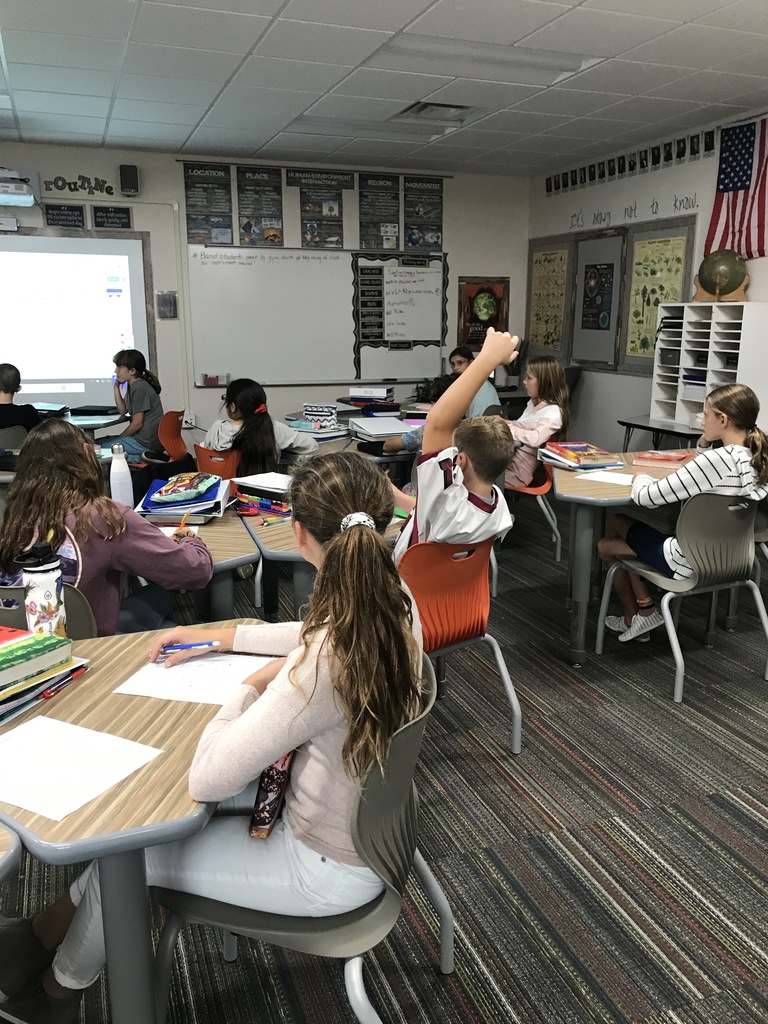 Our first Football Friday! (Thursday edition). Help us kick off the NFL season and Packer Bear week by wearing your favorite football gear tomorrow!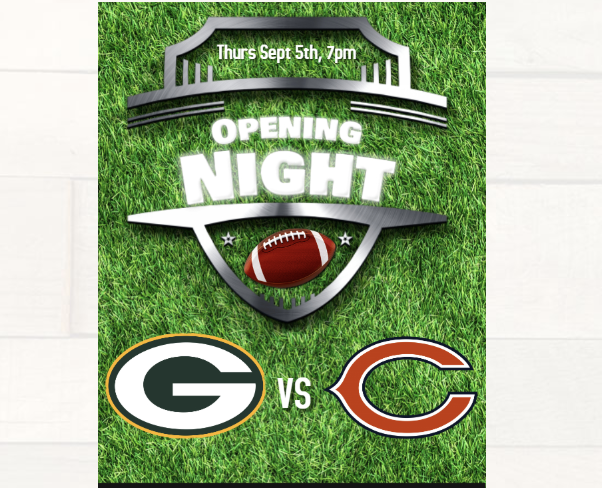 Kindness Matters #WoodsWay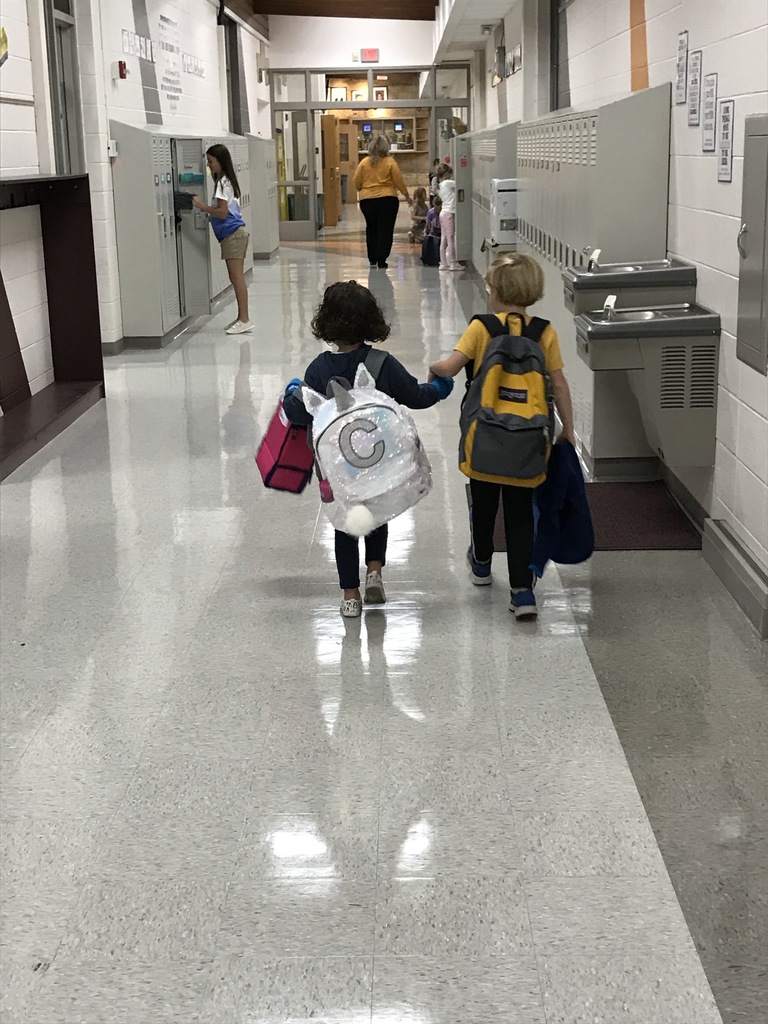 Here we go! What a great start to day 1!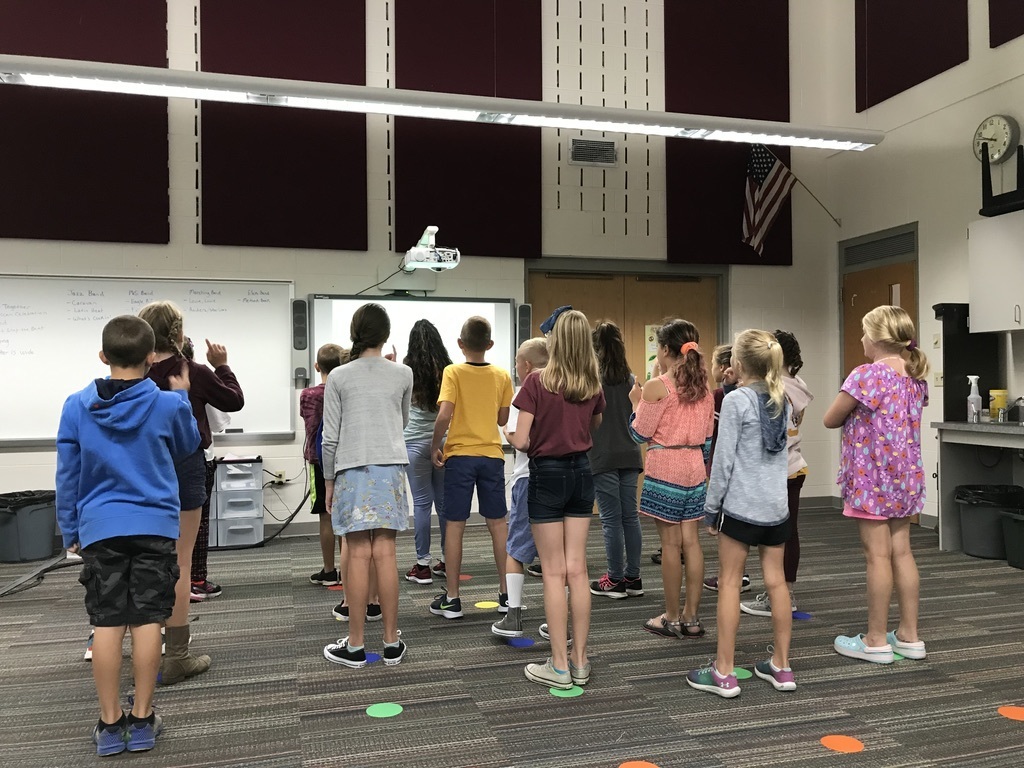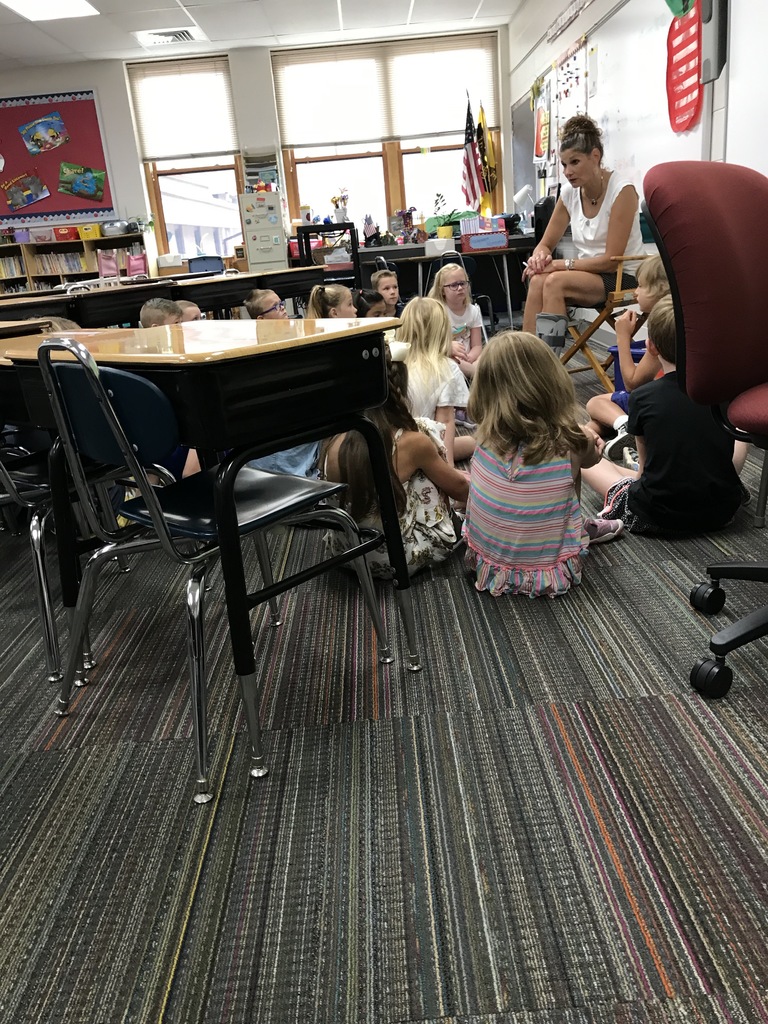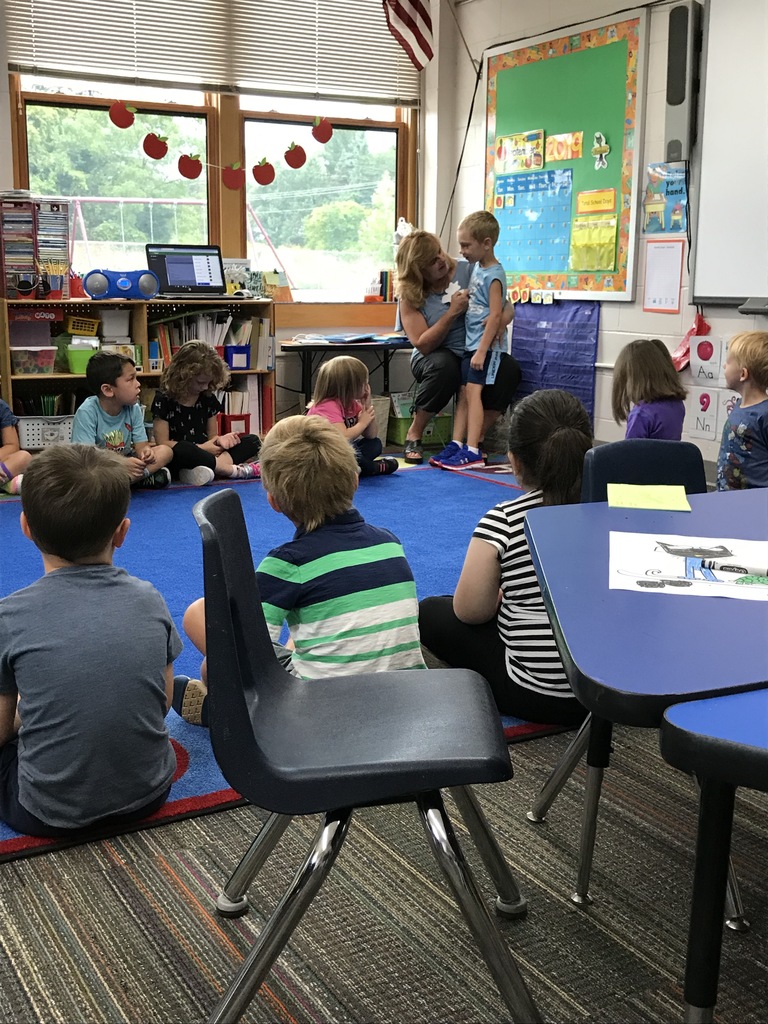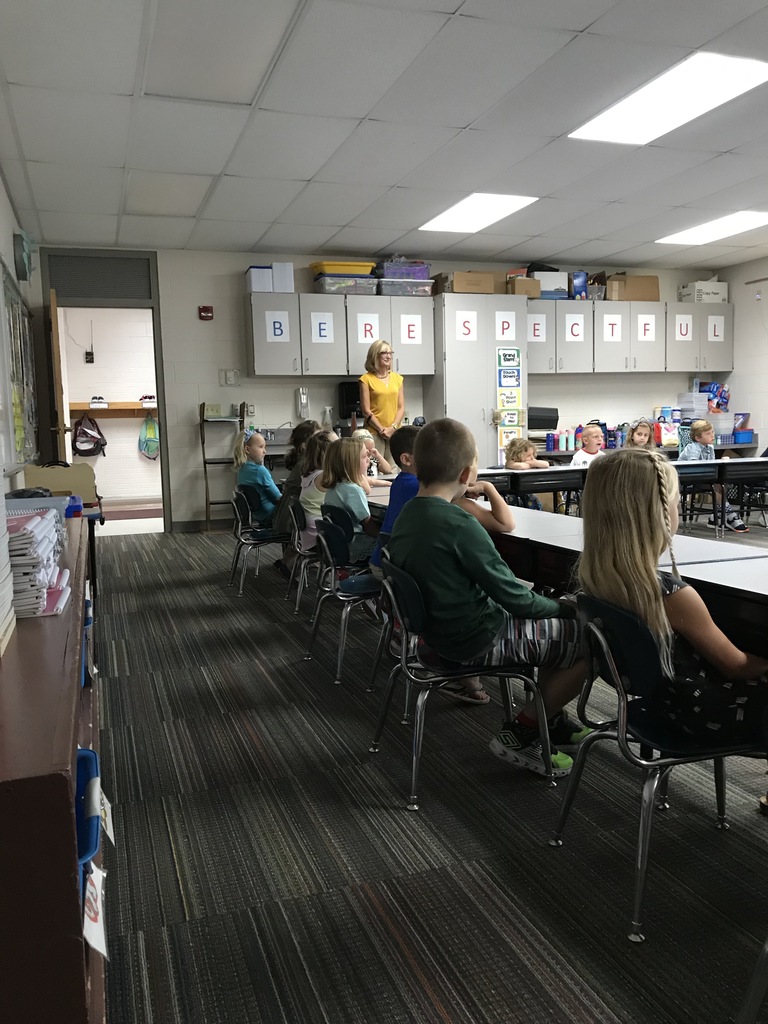 What an amazing day with everyone team building and analyzing student data. Such a dedicated group of educators constantly working to support our students.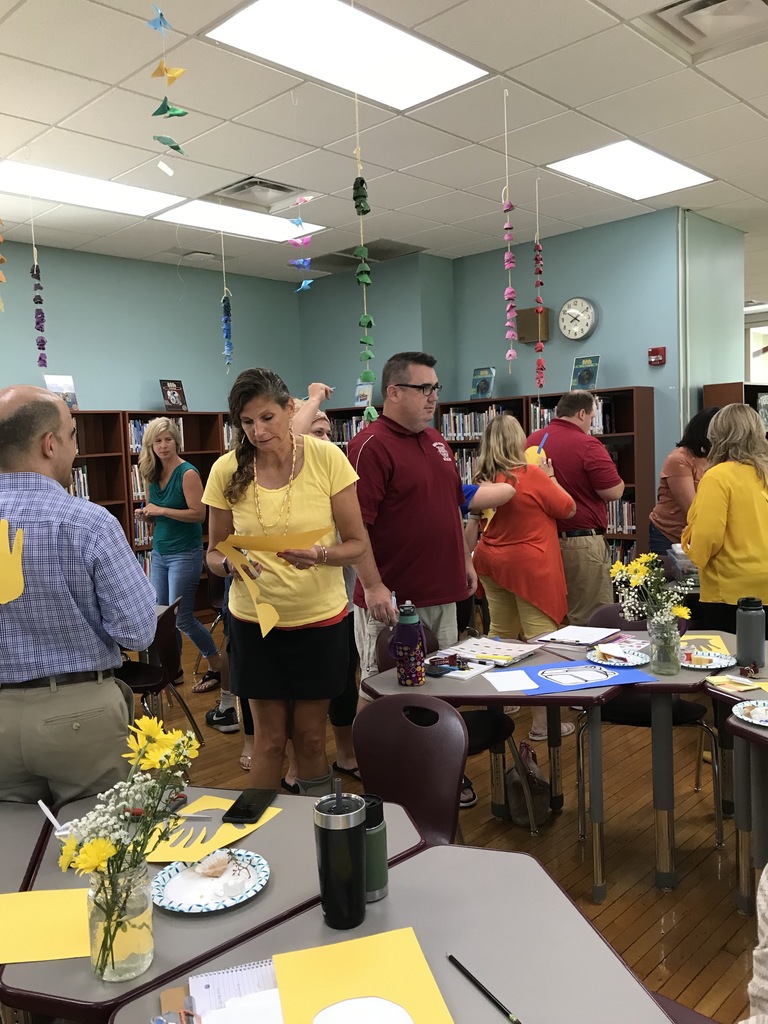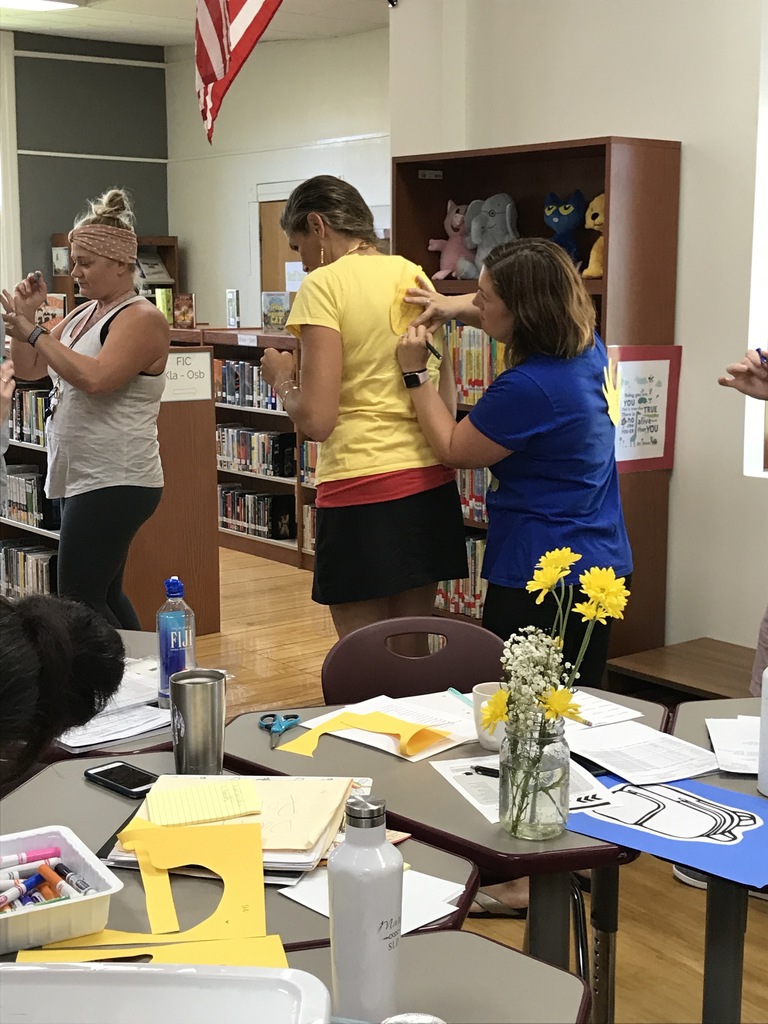 Woods families and staff are incredible! Hope everyone has an amazing weekend. We can't wait to welcome students on Tuesday!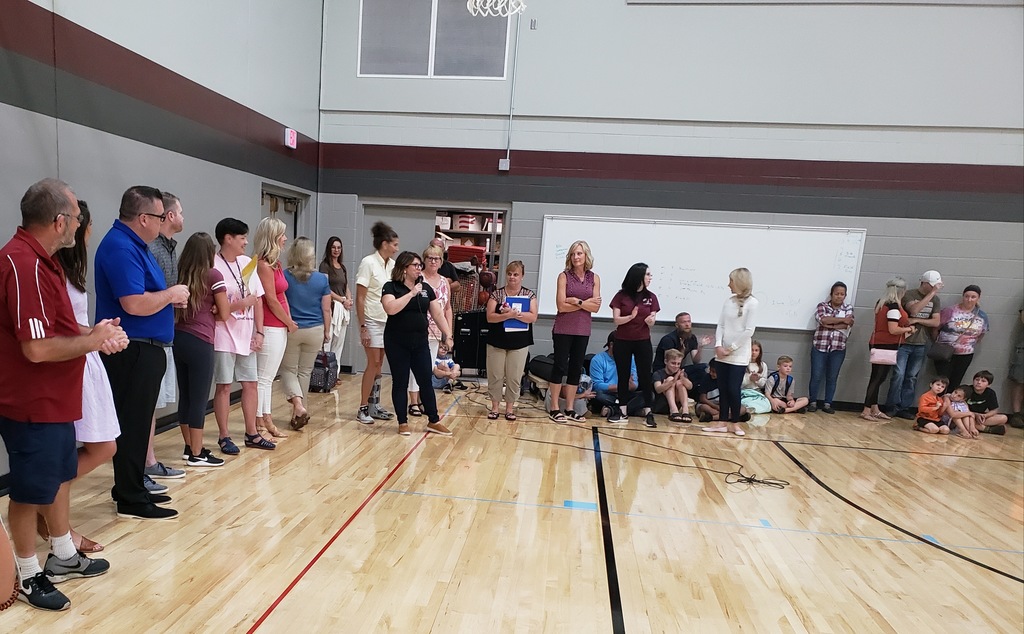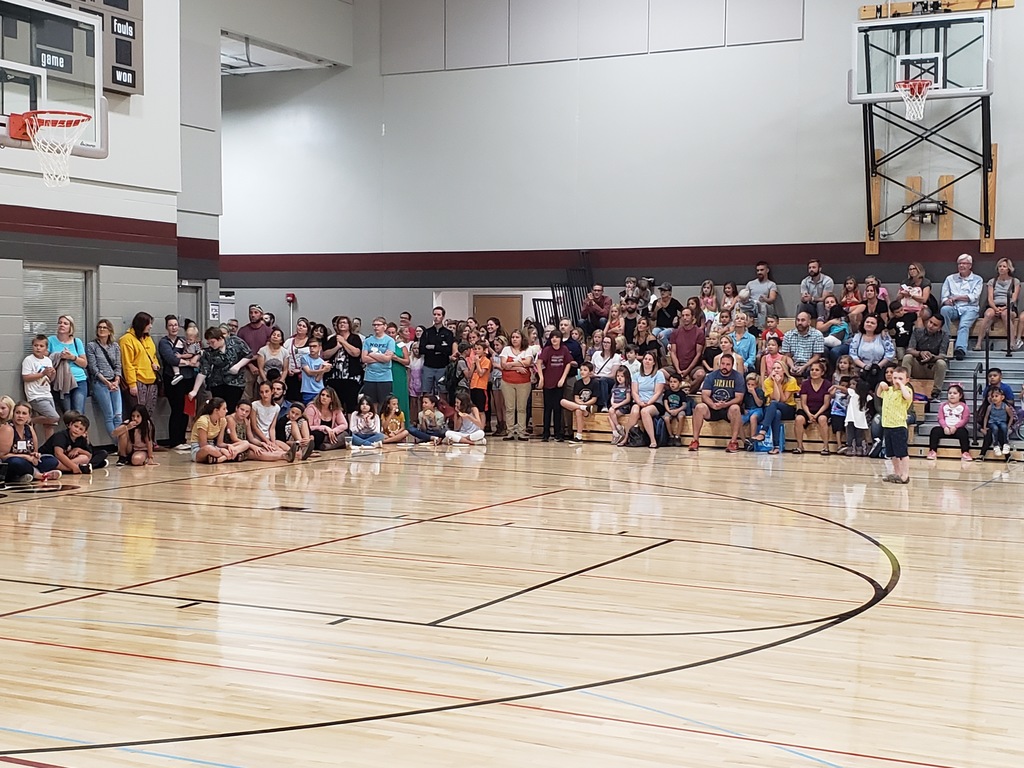 Everyone is hard at work getting ready to welcome students and parents back tonight!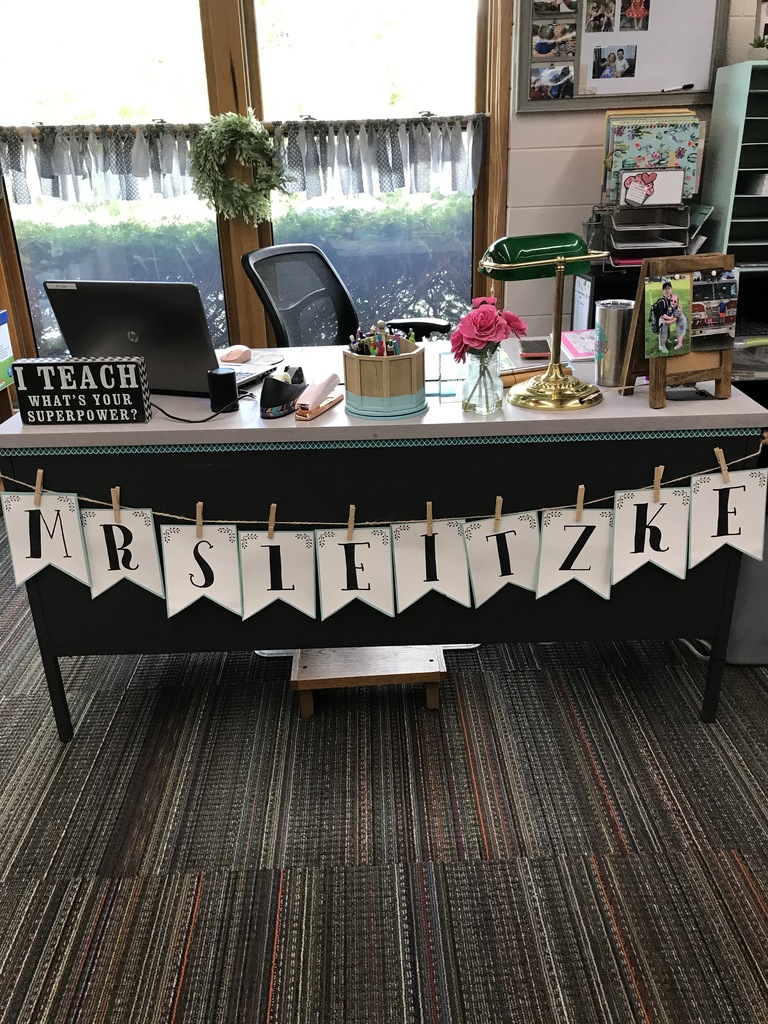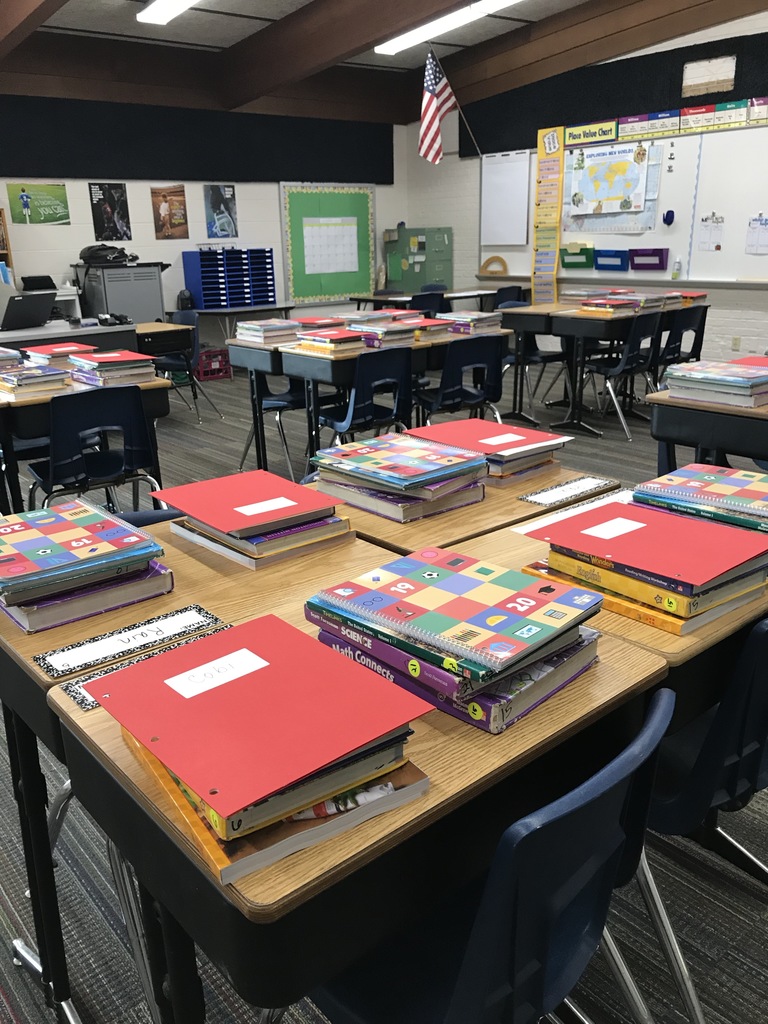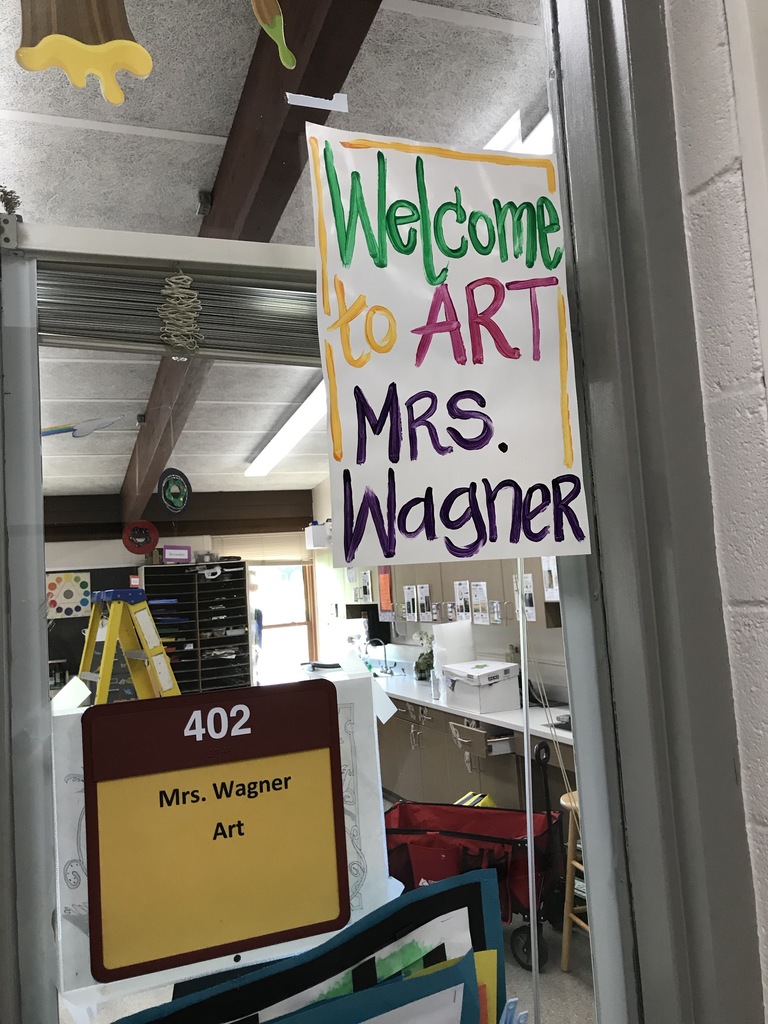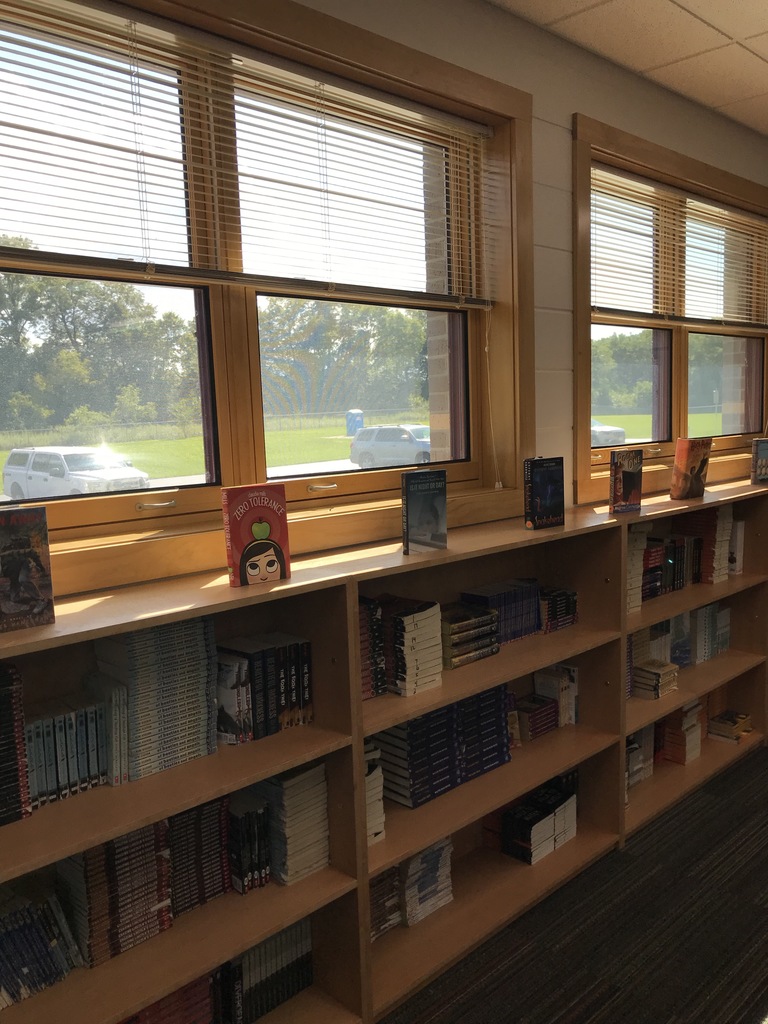 Good morning! I am getting very excited to meet everyone at Hotdog night on Tuesday. The schedule is as follows: 5-5:30 4K/5K meeting (location: primary teachers classroom) New MS student parent meeting for 6th graders or any new to Woods Middle School students (Ms. Kalewski's classroom) 5:35-5:45 Welcome from Ms. Eisch and introduction of new staff (multi-purpose room) 5:45-7 . Visit classrooms, drop off school supplies, fill out any forms and enjoy a hot dog dinner! First day of school Sept 3rd. School hours 8:30-3:35. Please don't hesitate to contact me if you have any questions or concerns! Alyson Facebook and Twitter @WoodsWayGeneva Website: woodsschool.com (get the app!)