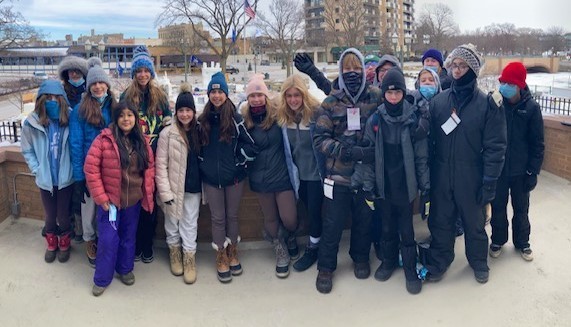 8th Grade Ice Sculptors
Joe Milroy
Friday, February 04, 2022
Congratulations to all the 8th Graders who participated in the Children's Ice Sculpting Competition downtown Lake Geneva at Winterfest on February 3rd.
We had five teams that created amazing snow sculptures. We had two teams who placed 2nd and 3rd prize. Please visit our sculptures down in Flat Iron Park next to the gazebo.
In the morning the 8th graders visited the Lake Geneva Art Foundation and toured the gallery, they got to meet two local artists.